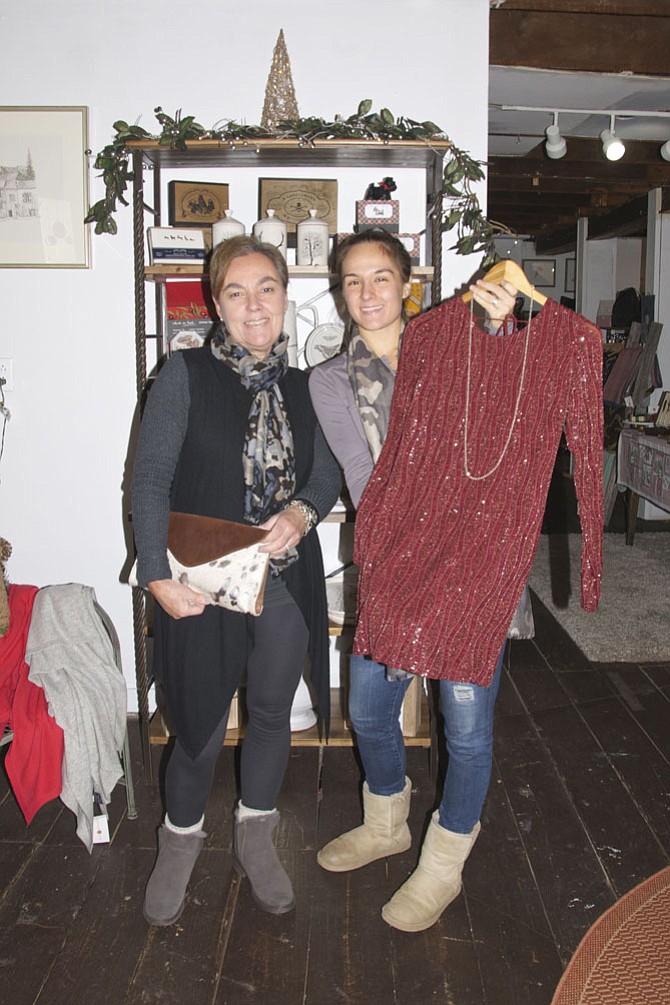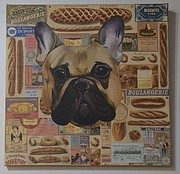 Potomac is welcoming Sonoran Rose — a new women's boutique loaded with clothing, jewelry, accessories, home décor and gift items — to the retail space previously occupied by Flora's Nest. The boutique's creators are Isabel Chiotti and her daughters Alessandra and Cristina of Bethesda. "We are a team of fashion-forward, trend-setting ladies with a passion for sharing our love of style and beauty," said Isabel Chiotti.
The picturesque bungalow is just a few miles north of Potomac Village on River Road. This is the first brick and mortar store for Sonoran Rose; previously they have shown their wares at holiday boutique shows and festivals, at shopping events in private homes and on-line. The specialty shop opened its doors on Nov. 10 with merchandise from local and U.S. vendors and also many international items from Argentina, Great Brittan, France, South Africa, Turkey and Canada.
Potomac's Susie Redmond has been shopping at Sonoran Rose since it opened. "It's a country boutique that gives me such a warm feeling," she said.
Isabel Chiotti explains how they found this location: "My daughters and I had been looking for the perfect site for our shop but could not find anything that fit our vision. Driving by one day, I noticed that the Flora's space was now available — and we were fortunate to be in the right place at the right time. I was leaving to go hiking in Sedona, Ariz. — my favorite place in the world — and when I returned we worked out the details, and here we are. We are thrilled to have the opportunity to get to know our customers better, to offer personal shopping services and to provide exceptional, one-of-a kind items that have previously not been found in our area."
Alessandra Chiotti is an artist who painted the many whimsical animal portraits that decorate the walls of the boutique. Her business is called Quirky Dog Artwork — and she is available to paint that custom portrait of a beloved pet. Her work can be seen at www.quirkydogartwork.com. "We are considering turning the upstairs of this property into an art gallery for local artists to display their paintings," said her sister Cristina.
The store displays French soaps, South African towels and bags, handbags from Argentina and Canada, scarves, trendy denim, Zkano socks from Alabama, candles from Love Nature NYC, Hand in Hand Charitable soaps and candles, soaps made with favorite wines from the Napa Soap Company, Scamp's Toffee from Pennsylvania, trays from Sweden and jewelry created by Alessandra and Isabel as well as other jewelry created by local designers. They also offer a range of original gifts — and even carry the gift for puppies — creative doggie cookies.
Potomac's Melinda Richardson said, "Flora's couldn't have found a nicer replacement. I used to be a Flora's Fanatic — and now I love coming here. I love their relaxed yet stylish clothes."
"What began as a mother's dream to start her own boutique slowly evolved into Sonoran Rose," said Isabel Chiotti. "Our joint passion for fashion, combined with Isabel's love of retail and Alessandra and Cristina's creative talents, inspired Sonoran Rose.
"We started Sonoran Rose with the mission of bringing women an easy and unique shopping experience. We believe in individuality and that it is possible to dress comfortably and easily without sacrificing style or quality. The Sonoran Rose woman is a confident, easy-going gal with an eco-conscious and fashion savvy mind. Our aesthetic is a clean, minimalist look with easy and modern silhouettes."
Sonoran Rose is open Monday through Saturday from 10 a.m. - 6 p.m. and on Sunday from 12-5 p.m., or visit www.sonoran-rose.com.