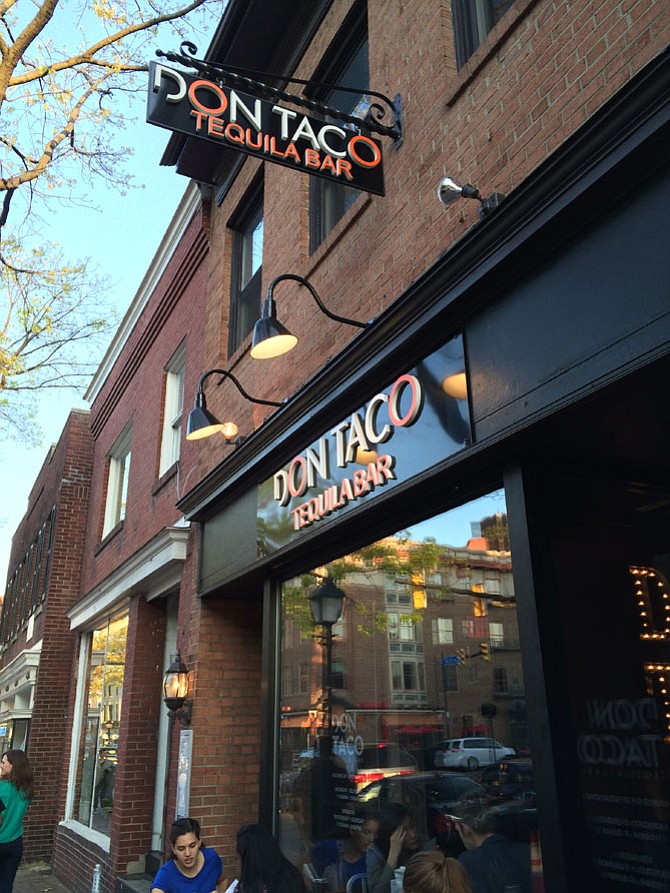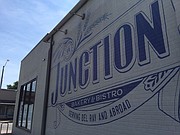 2016 has been quite a busy year for the Alexandria food scene. Here are several of the restaurants that have made their debut over the past 12 months and how they're faring today.
Hank's Pasta Bar, 600 Montgomery St.
Of all the restaurant openings in 2016, perhaps none has arrived with as much fanfare as Hank's Pasta Bar in North Old Town. The younger sibling to the popular Hank's Oyster Bar has flourished over the ensuing months since it opened during winter's final months, and the dining room still sports a busy scene nearly every night of the week.
For a hearty, filling meal in a deceptively small package, choose the wild mushroom lasagna, which is teeming with a rich Bechamel sauce in between layers of mushrooms and pasta. Gloriously rich, it's sure to warm you during these cold winter months. Or for something down-home and pure comfort food, you'd do well to order the spaghetti and meatballs, which is just as pure and well-known as you'd expect.
Junction Bakery and Bistro, 1508 Mount Vernon Ave.
To be sure, Junction had big shoes to fill when it took over the old Mancini's location this summer. And while it may have taken some longtime Del Ray residents a little while to adjust to the new face in town, adjust they did — the café on the corner of Mount Vernon and Monroe avenues is now a bustling epicenter of foot traffic, especially on the weekends.
Though Junction is now open until 5 p.m. Monday-Saturday (and 2 p.m on Sunday), brunch is where it's at. Head chef Nathan Hatfield makes each biscuit sing and has come up with some innovative takes on the now-popular avocado toast. The Country sandwich perches egg and sausage atop a cheddar-and-chive biscuit (you'll be satisfied, but wish you had room for more light, airy biscuits); the Sicily toast perches artichokes and onion atop a hearty sourdough. You can't go wrong with either.
Thanida Thai, 835 N. Royal St.
This summer, Thanida Thai reclaimed the building that had housed the longstanding Thailand Royal Street prior to the latter's relocation several years ago, and the surrounding neighborhood has welcomed owners Jaruvan "Yui" Simuang and Songyodh "Noom" Tantiyangkul with open arms. If the flavors of Thanida harken back to its predecessor, there's good reason: Tantiyangkul worked alongside Thailand Royal's owner for several years, and he has brought those lessons to the kitchen.
Fast-forward just a few months since Thanida's June opening, and it's easy to see the restaurant's success. The dining room has steady traffic night after night, as does the front desk, which doubles as a waystation for takeout orders. The restaurant's pad Thai is a point of pride — simultaneously smooth and substantive, it's a wonderful starting point for newcomers to Thai cuisine — as is Thanida's array of curries, from panang to red to green. Choose a protein and enjoy the result.
Don Taco, 808 King St.
Walk into Don Taco right after work on a weekday and — quick — grab a table while the restaurant is still wide-open. Wait an hour or two and you'll find a much more crowded scene, one that only grows in popularity as the hours tick by and evening turns to nighttime. From the moment Don Taco moved into the old Flat Iron space on King Street this spring, its concept — handheld, shareable tacos and other dishes — has resonated with Alexandria's diners.
Grab some friends and order up a passel of tacos for the table. And be sure not to miss the Buffalo chicken, banh mi pork, fried avocado, and chipotle quinoa sweet potato varieties — the mix-and-match approach is sure to please all palates. While you're at it, put a request in for some fresh guacamole — while many guacs are often overrated, Don Taco's is on point. Scope out the tequila list and toast to a happy 2017.
Hope Nelson owns and operates the Kitchen Recessionista blog, located at www.kitchenrecessionista.com. Email her any time at hope@kitchenrecessionista.com.
More like this story