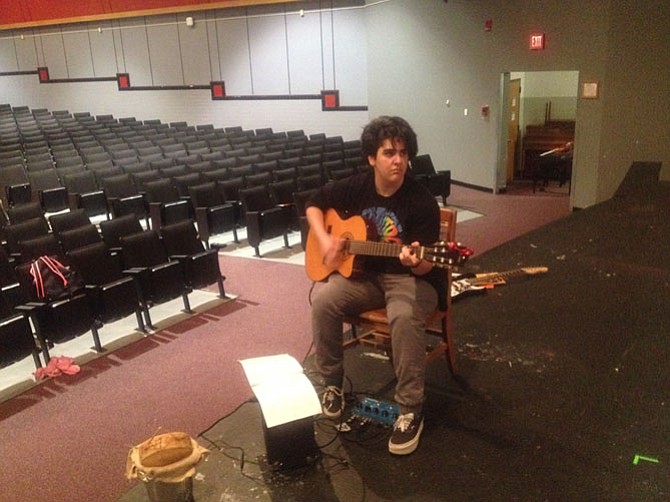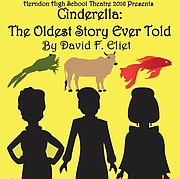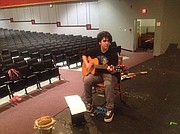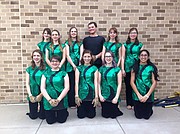 Hendon High school drama team presents the story of Cinderella this February at Herndon High auditorium. The production explores three versions of the story from India (the story of a boy named Changez), Africa (the story of a girl named Sindela) and China (the story of a young girl named Yeh Hsien). Each character is faced with adversity in their lives. Magical creatures (a cow for India, a frog for Africa, and a red fish from China) help the protagonists overcome adversity. The students will use this family-friendly production to bring awareness to areas of the world lacking fresh water. Students will host a raffle during the production, and proceeds from the sale of raffle tickets will benefit the nonprofit organization Charity: Water.
Charity: Water is a nonprofit organization that provides clean and safe drinking water to people in developing nations. Based in New York, the organization was founded in 2006 and has helped fund 13,641 projects in 22 countries, benefiting over 4.6 million people. In the drama production, each story is of how a child finds a way to a better life with the help of a river.

"Water is a powerful symbol, and I felt one way to try to make the world a better place is to use this play to help raise money to get water to people in countries where water is scarce. Water travels all across the globe and it brings us all together, and that's what the best theatre does: bring people together. A group of actors and technicians of all backgrounds come together to make art and invite the rest of the world to see it come to life," said student director Patrick Hammes, a senior at Herndon. New drama teacher Morganne Davis has helped supervise this production.
Allie Kassraie, a junior, will be playing original music on the acoustic and electric guitar. The play involves 30 students in the cast and crew ranging from freshmen to seniors. "It is a fresh take on 'Cinderella,' which really reflects on the community of Herndon with many people of many backgrounds," said Kassraie. Music in the production will reflect on the different cultures and settings in the production.
The production has a cast of 18 students, with four narrators. "We have a really dedicated group of people. It is really nice to be able to help out. I think it will be a really interesting show," said Meaghan Graney, the show's stage manager and a senior. The "Cinderella" production is an hour-long and is planned for Feb. 12 at 7 p.m. and Feb. 13 at 10 a.m. In April, Herndon High School will produce "Legally Blonde the Musical!" based on the book by Heather Hatch, with music and lyrics by Laurence O'Keefe and Neil Benjamin. This spring musical production will be submitted by the school for the annual Cappies (Critics and Awards Program) competition. Auditions for the musical will be held Feb.16 and 17.
In additional Herndon news, William Bates, principal of Herndon High and 2015 Principal of the Year, will give a keynote talk at a Black History Month event on Friday, Feb. 19 at Fairfax County Government Center. The event is free and open to the public.
Herndon High's Navy Junior ROTC (NJROTC) has had a successful 2015-2016 school year. The 125-cadet unit has enjoyed a variety of activities, planned and carried out by the unit's leadership team under the guidance of Senior Naval Science Instructor David Adler, Captain, USN (retired) and Naval Science Instructor John Maness, Senior Chief, USN (retired). The leadership team comprises experienced juniors and seniors who dedicate hours each week fulfilling their key roles. Members of the HHS NJROTC assisted the Herndon community with shoveling snow.
Congratulations went to the Herndon High School Indoor Guard for getting first place at their first competition of the season in February. Their show is "Lord of the Dance." The Pride of Herndon Indoor Guard is the school's competitive indoor Color Guard unit. The unit practices throughout the winter, and competes on the Atlantic Indoor Association (AIA) circuit, in February and March. This theatrical Guard group performs to recorded music with choreography that uses interpretive movement, dance, flags, and other equipment to tell a story. The annual Step Team StompFest production will be held at Herndon High School on March 5, and the school Step Team is taking registrations for teams and volunteers. Tickets will be sold in the school the week before the event and at the door. Although Herndon High School STEP team will not compete, they will participate.
For more information about Herndon Drama, visit www.herndondrama.org.