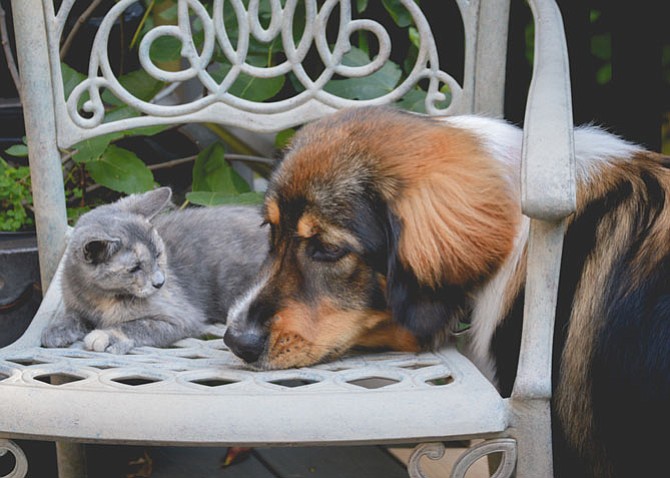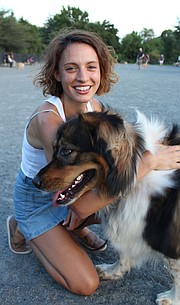 At Baron Cameron Dog Park, located in Reston, on Thursday July 14, Sasha makes his way to a group of excited children to get ear scratches and pets. Sasha is a regular at Baron Cameron even though he resides with his family in Great Falls. Owner, Julie Ben-Anchour laughs as Sasha, tired from play, eventually flops onto the ground. Belly rubs and treats eventually coax him back up.
Sasha is currently 15 months. When Sasha was 4 months Julie adopted Biscuit, a Tortoiseshell kitten. "At first Sasha would chase her a bit, but now they've found peace and only chase in fun." Sasha and Biscuit are friends now, playing, cuddling and "in winter, hanging out on mom's bed together."
This winter was Sasha's first and without doubt, her favorite season. "It was hilarious. She stuck her whole face in the snow and then went running around in it even though it was up to her armpits."
Julie has had cats before, but Sasha is her first dog. "I love cats, but it's nice to come home to someone so happy to see you," Julie said.