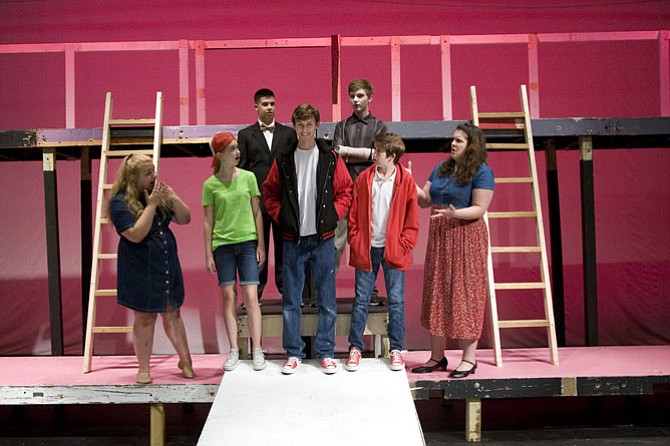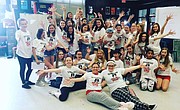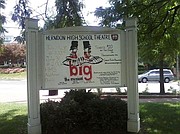 The Grand Musical Theatre Experience returned to Herndon High School with a production of "Big The Musical" by John Weidman, music by David Shire and lyrics by Richard Maltby, Jr. Cast of the musical performed at a July Herndon Friday Night Live event on the Town Green. The show is directed by Morganne Davies with musical direction by Dana Van Slyke, and is based upon the 1988 motion picture "Big" written by Gary Ross and Anne Spielberg.
Previous summer productions have included "Anything Goes!" and "Hello Dolly." This will be the first summer drama production in Herndon for theatre drama teacher Morganne Davis. "I think the focus of our summer show is to build community. We are excited as we have a lot of middle school students as well as students from other schools attending the program," said Davis.
Protagonist Josh Baskin is tired of being an awkward kid. At a carnival, he makes a wish to the Zoltar machine to become "big". To his shock, his wish is granted. Josh must soon do "adult" things like get a job and a girlfriend. In the end he discovers there is more to being an adult than he's bargained for. Younger Josh Baskin is played by rising freshman at Freedom HS Ethan Van Slyke, older Josh is played by rising Herndon HS senior Jordan Rees. "Being a part of this musical is a great experience, it is an exciting upbeat show and I love working on it," said Rees who will be president of the HHS thespian society.
"It has been a magical experience," said Erin Maxwell, rising sophomore at HHS. "It has been a team effort, everybody doing their best." Maxwell has the role of Susan Lawrence, who meets the older Josh Baskin.
With a total cast of 38, students have enjoyed the experience of putting together this summer musical. "Time really flies," said student Sara Gheitanchi. "I thought it was a fun way to spend the summer," said Ruth M. Miles, a student at Rachel Carson Middle School. For student stage manager Meaghan Graney, the production may have more meaning, as she will be soon leaving to study at the University of Mary Washington. "It is cool to see these kids I have known since they were freshmen perform on stage… the last song is kind of bittersweet because it is about moving on," said Graney. Performances will be held at Hendon HS on July 29 and 30 at 7:30 p.m., and July 31 at 2 p.m. and tickets will be $10.