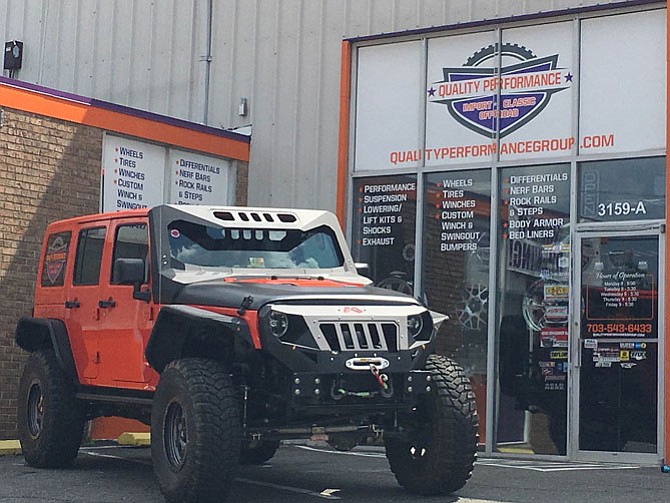 Quality Performance Group, QPG, an automotive aftermarket company focusing on Jeeps, pickup trucks and off-road vehicles, recently opened on Draper Drive in Fairfax City.
The store also sells retail items such as WeatherTech and Justice Brothers products, among others, and plans to expand into fabrication and classic car restoration and updates in the future.
"We are excited to become an asset to the Fairfax City area and serve the many Jeep and off-road owners and enthusiasts in the region," said Scott Gilbert, QPG owner. "We work one-on-one with our customers to provide them products and services to meet their needs and specifications. Interest in off-road events and as a hobby continues to grow nationally and we are pleased to serve this market."
QPG is open Monday-Friday from 9 a.m.-5:30 p.m. and can be found on Twitter @QualityPerformG
For more information call 703-543-6433.