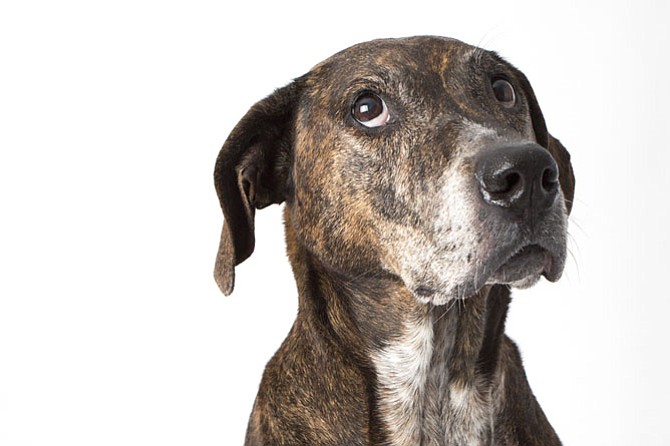 See more senior dog photos on Facebook.
Like many geriatrics, senior dogs in our area are illness survivors and living with a range of conditions including arthritis, hip dysplasia and chronic back pain. But nothing keeps them from enjoying their people, traveling, taking walks, napping and eating as many snacks as are made available.
While primary canine focus is limited to what goes on in their own backyards, some are paying attention to the election. And, If able to talk, they would offer some advice to the presidential candidates.
Sasha Marusin is concerned about the environment, "Pay attention to climate change, it's important for animals and humans." Max Kennedy has an opinion about Trump's proposed wall, "No walls (or leashes!), we all want to run free." Daisy Gilbert wants both candidates to do a better job of getting along, "I accept and love everyone. You should find a way to do the same."
And, quoting Senator Ted Cruz, Buddy Emami offers advice to voters for November, "Vote your conscience."
Pet Adoption
Pet adoption resource: Fairfax County Animal Shelter: http://www.fairfaxcounty.gov/animalshelter/ Friends of Homeless Animals: http://foha.org/ Petfinder: https://www.petfinder.com/
Learn more about volunteering with your pet: http://www.fairfaxpetsonwheels.org/