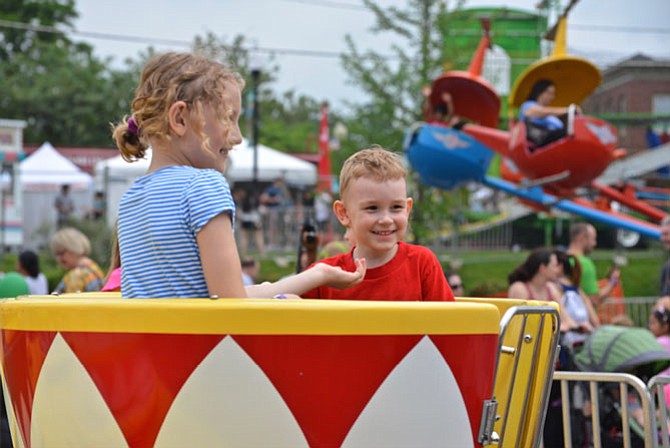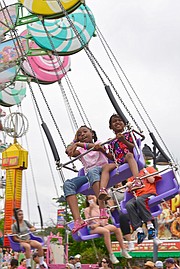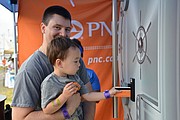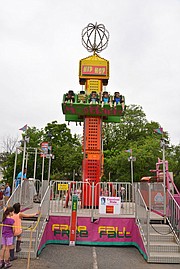 Lady Luck – if not the sun – shone down on the 36th annual Herndon Festival. Despite predictions for disruptive rain showers, high winds, and even possible hail, the weather behaved and the festivities went on without a hitch.
The Festival kicked off on the evening of Thursday, June 2. Billed as Northern Virginia's "Largest Free Event," with some sixty business expo vendors and sponsors, more than forty downtown businesses on display, and twenty-five and more musical performances to be enjoyed on three different stages, the organizers weren't exaggerating with their promotional description.
All of those vendors, food stops and musical interludes were well spaced out all around Historic Downtown Herndon, bordered by Elden Street, Center Street, and Monroe Street and encompassing Herndon Town Hall, the historic Train Depot, Herndon Municipal Center and even taking over a portion of the Washington and Old Dominion Trail. "No, I didn't know it was happening when I cycled here from Lake Barcroft," said cyclist David Whitehead, "but it's great! A real welcome surprise." Cyclists and others who would normally traverse this section of the Trail were directed to a detour around the activity, or were invited to stop and enjoy. "There's a 'bike valet' point which is brilliant," said Whitehead, who did stop for a while for some refreshment and to listen to the Liz Nordstrom Band. "Glad I did. This band is really good."
All four days of the Festival also included a well-stocked carnival section, with a full-sized Ferris wheel, a thrilling "Octopus" ride and tea cup rides and flying swings for the younger fair goers.
A special "Kids' Alley – Children's Hands-On Art" area, produced by Arts Herndon, was in operation both Saturday and Sunday with plenty of activities well organized to keep lines to the barest minimum and kids – and parents – happy.
Street performers like the "Unicycle Lady," the "Avatar on Stilts," the "Monkey Man," and a "Fairy Princess" roamed the crowds so that even just walking through the booth-lined avenues guaranteed that extra bit of entertainment.
When the children were finally tired (for a few minutes) of whirling and twirling in the Carnival Area and the adults had their (temporary) fill of shopping at the many stalls filled with hand-crafted jewelry, woodworks, stained glass, clothing, toys, clocks, artwork, home goods, natural beauty and health care products (too many to name!), there were plenty of food offerings and seats thoughtfully placed near the music venues to give everyone a delicious break.
"Actually," said first-time festival-goer Keira Clarke of Herndon, "all the wonderful smells have been kind of driving me crazy since we got here! It was hard to wait for official lunch time."
And there was every type of snack food, beverage or meal available. You could stroll along munching on roasted nuts from the Original Cinnamon Roasted Almonds, or juggle a giant funnel cake from Premiere Hospitality or Jason's Mini Donuts Café.
When you were ready for more, you could choose from BBQ, Asian, Mexican, turkey legs and sausage, pizza, corn dogs, Caribbean chicken, or even Greek, and wash it all down with a smoothie, a frozen drink, some root beer, or even a real beer with a souvenir beer stein to boot.
The Herndon Festival had something for everyone!