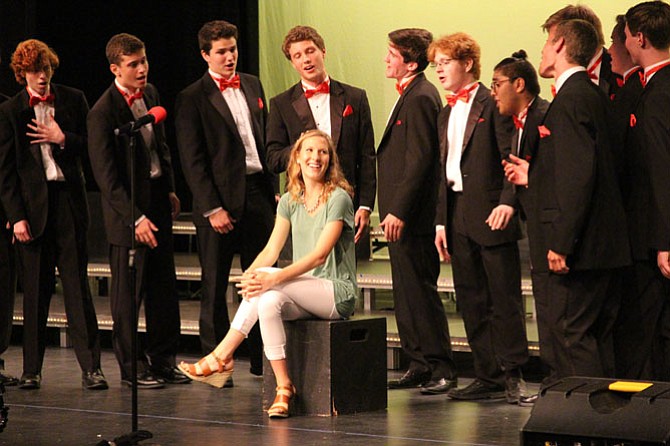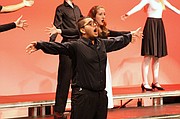 The halls were alive with the sound of music this past week at Langley High School as the choir performed classic Broadway hits during their annual concert.
The evening included music from famous shows such as "Annie," "Oklahoma," "Jersey Boys," a medley from "Jekyll & Hyde," and more.
During one song in the "Jersey Boys" portion, performed by the Voicemale group within the Langley High School Choral Music Department, a member of the audience was brought onstage. "I knew someone was going to be pulled up there, but I had no idea it was me!" said Meredith Hargroves, a freshman at the University of Virginia and alumna of Langley High School. Her boyfriend, Matt Arrison, a senior and member of Voicemale surprised her with the gesture and the group serenaded her in front of the audience.
Voicemale is small, select, men's ensemble that focuses on a variety of musical styles.
The concert had a large audience for both nights of the performance, which was held in Langley's newly built auditorium.