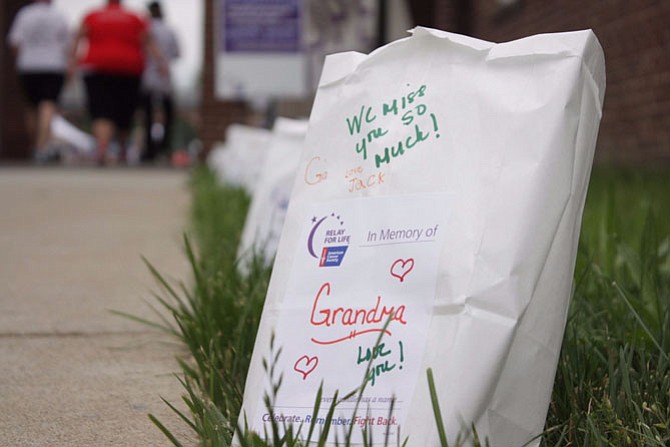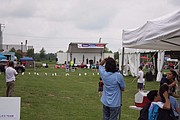 Area residents came out on Saturday, June 4, at the Lorton Workhouse Arts Center to participate in the Relay for Life sponsored by the American Cancer Society. The Relay for Life is a fundraising event for cancer research.
Participants set up tents and walked around the art center completing laps in the name of finding a cure. Along with the relay there were food trucks, live entertainment and activities, such as crafting and sports. Among those participating were groups representing Target, United Hope, Boy Scouts of America and Weichert Realtors.
"I've lost too many coworkers and friends and family to cancer," said Kathy Crump from Burke, an employee at Target who came out to the relay with fellow employees. "In our store we lost two young ladies in one year one to brain cancer and one to ovarian cancer." People who have been affected by cancer in one way or another, be it a family member, a friend or even themselves, participate in this event every year. Those who had cancer and are in recovery wear a sash that says "Survivor."
"Our chapter has been supporting this event for the last nine years… we get a lot out of it because a number of us have been stricken by cancer including myself," said Ted Nell, a retiree from Springfield who represented the Omega Psi Phi fraternity alumni group at the relay. Nell wore a sash showing he was a survivor.
The event took place on a humid, cloudy day; however people showed up in large numbers to walk their laps in support of cancer fundraising.

The event featured a martial art performance by a local dojo and live music. White paper bags lined the relay marking its path; they had encouraging messages of hope written on them by people who came to help support the relay.