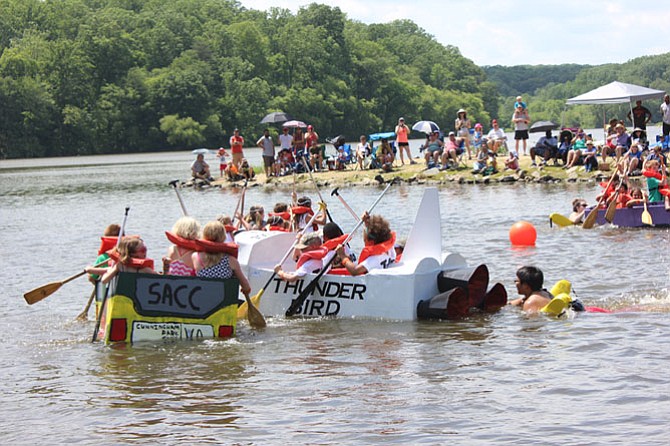 Springfield resident Ron Hilbig's small business Turtle Hill Originals was supposed to be a fun retirement job. Now in his second year of creating custom decorative mirrors, picture frames and treasures boxes, he still works full time as communications director at Immanuel Bible Church in Springfield.
Hilbig graduated from college with a fine arts degree and worked in graphic production for 40 years. Though he hasn't taken Turtle Hill Originals on full time yet, he's excited that it's pretty much the first time he's put his degree to use.
"For the first time, I get to combine a painting style, things I really enjoy," he said. "Plus, I really like making products."
Hilbig has an web shop and sells his products through the online craft marketplace Etsy, but like many small business owners, still lacks a brick-and-mortar presence.
"There' s nothing quite like having people walk up to your table, pick up your stuff and look at it," he said, describing his first experience at the Springfield Days Market Expo in 2015.
THE EXPO is an open air marketplace for crafters and other vendors held in the parking lot of Springfield United Methodist Church. It's one of several major community events held over the weekend following Memorial Day as part of the larger celebration Springfield Days.
"Sales were low," last year, Hilbig admits, "but for me, it was a super opportunity just to meet people, get some feedback."
Market Expo organizer Margaret Panik of North Springfield said "helping area businesses get out there," is one major goal of the event. "It's connecting people to the business, so they don't have to go outside the Springfield bubble."
Panik said between 35 and 40 businesses and crafters from the greater Springfield area and Burke are expected at this year's Market Expo.
Springfield-based food truck Urban Bumpkin BBQ is scheduled to be at the expo from 11 a.m. until 2 p.m., Panik added.
In addition to the Expo, Saturday of Springfield Days includes a 6-kilometer run around Lake Accotink Park, a Car Show at American Legion Post 176 and a Book Sale at the Richard Byrd Library.
Springfield Days falls in the sweet spot after Memorial Day but before most high school graduation parties, Manney said. And before the Celebrate Fairfax festival.
Saturday's festivities also include PetFest, a fair for four-legged friends held in the field behind the South Run RECenter.
Visitors are encouraged to bring any pets that can be put on a leash or otherwise enclosed. They also need to be comfortable around many other animals and people, said co-organizer Diana Greiner.
Greiner owns Felix and Oscar, a pet food store in Springfield that also hosts a vendor tent at PetFest.
Griener said the event started eight years ago as a "community event that embraces the importance of pets in our life."
As such, there will be a spectrum of pet-related vendors, from food shops and vets to boarders, rescue organizations and shelters.
Sharing information and resources is a big part of it, Griener said. Some additional vendors include spay and neuter clinics, trainers and a blood bank for pets.
"People don't think about having pets give blood as well," she said. "They can get in accidents and have serious injuries," that require donated blood. The bank won't be drawing any pet's blood at PetFest, but providing information about the process.
"The whole concept is we love our pets," said co-organizer Dixie Eng. "Many people get a pet and really don't know what to do with it."
Eng said PetFest is a great venue to learn "responsible parenting, responsible pet ownership."
SUNDAY'S ONLY EVENT is the 27th running of the Cardboard Boat Regatta.
Though open to contestants in the community, the largest contingent of racers comes from the Fairfax County Public Schools School Age Child Care (SACC) after school program.
They supply between 600 and 650 students from 27 programs around Fairfax County, according to SACC program head teacher Kali Pellegrino.
This will be the 15th year SACC has participated in the regatta.
Pellegrino said staff picks a theme for the boats in January, which is integrated as an extension of the education curriculum. This year, they went with "Global Adventurers."
Each SACC site chose three countries to dive into as inspiration for their watercraft.
"We explore their culture, arts, science, social studies and history throughout the school year," Pellegrino said. "Egypt, China, Germany, Japan, Brazil -- these different places are going to be represented in our boats."
The head teacher also appreciates how the regatta challenges students to use and develop design, engineering and teamwork skills.
"Having to build a boat out of cardboard that's going to function as a true boat for them to get in is definitely very hard," she said. "It's one of the funniest, most exciting things you're going to watch. Some don't leave the beach. Some go out to that buoy, come back and look like never been in the water."
All Springfield Days events are free, though the 6K requires pre-registration. For more information, visit www.springfielddays.com.