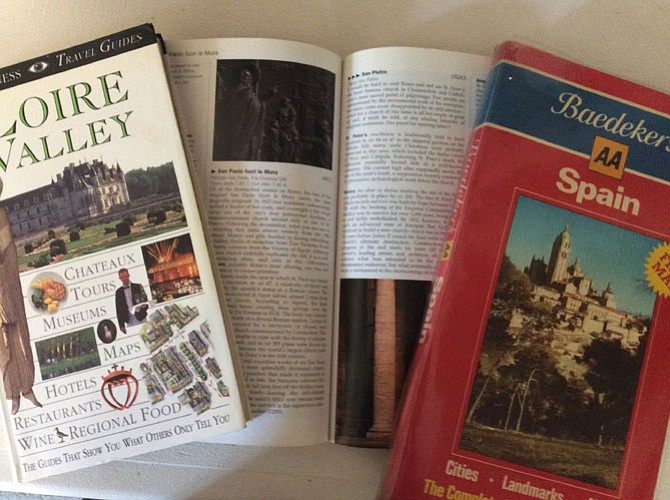 As summer gets underway, vacation-bound families are packing their bags and heading out of town. Vacations often fly by — months of planning and anticipating can be over in the blink of an eye. With a little advanced planning and forethought, however, even a quick weekend trip or a visit to relatives can become meaningful and memorable.
To begin with, give all family members an opportunity to be part of the travel planning. "Let kids have some input into what the plan is," said Linda Gulyn, professor of Psychology at Marymount University in Arlington. "For instance, if you want to take them to the beach, let them choose something that they want to do at the beach, something that's important to them. That creates a balance between each kid's interests and the family's interest."
Allowing children to have a say in the plan sets the stage for a memorable vacation. "You can show them pictures in a guide book of age-appropriate activities that you would be willing to do as well, " said Karen Prince, LCSW, a Bethesda, Maryland-based psychotherapist. "It's important to give kids a voice because it's their vacation, too."
Indulging in some screen time on a family vacation is fine, said Gulyn, as long as there is a balance between screen time and family time, and screen limits are set before the vacation begins.

"Try to be positive about it instead of punitive," she said.
"Negotiate screen time and make it reasonable. Always get the kids' input to reduce family stress. You don't want the family vacation to be dominated by these issues if you can negotiate them ahead of time."
Don't rule out allowing a child's friends to join the family vacation. "I think what happens as kids get into adolescence they want to form an identity outside the immediate family," said Gulyn. "Including a friend is a nice balance because the family unit gets respected and the family gets to know and spend time with the friend."

From family group shots to picturesque scenery of mountain tops and oceans, documenting a trip with photographs will help preserve your favorite memories. This is made easier with the ubiquity of smart phones and tablets, and the entire family can participate.
"Encourage kids to take pictures of the event on their phone as opposed to just messing around with it," said Gulyn. "Social media is very picture oriented. If kids have the job of taking the family pictures, that's cool."
"You can give [children] an inexpensive camera that you get for $10 at CVS," said Prince. "That way they can capture memories as they go."
Discuss expectations and hopes for the vacation so each family member can clarify his or her own interests and hear other family members' ideas, and the family can set realistic plans that keep everyone's needs in mind. "I'd recommend a wish list and perhaps agree everyone gets to have at least one wish fulfilled," said Amy L. Best, Ph.D., professor and chair of the Department of Sociology and Anthropology at George Mason University.

Make a plan for mediating conflicts that are likely to arise in even the most easy-going families. "It's easy to get bogged down in small conflicts that can cast a dark shadow," said Best. "Doing some anticipatory work is a good idea."
At the end of each day, take stock of how the vacation is going and make adjustments along the way as necessary, said Prince. "That way you don't have the whole vacation go by and find out that the kids didn't enjoy it," she said. "There is often the expectation that a vacation is going to be nirvana the entire time and it doesn't happen that way. Things come up unexpectedly and you adjust."

"Family vacations are an opportunity to teach kids how to be part of a team and how to cooperate," said Prince.
"Be prepared for activities that you enjoy but they don't," said child psychologist Stacie Isenberg, Psy.D., "If you love viewing art but your kids don't, bring drawing pads and books to keep them occupied while you admire the artwork for just a little longer. Create challenges and games for them during less exciting outings, such as 'I spy' or scavenger hunts."

It's a good idea to create some family vacation rituals, advises Best. "If it's a place you return to frequently, try some new things, but do the round of traditions," she said. "This will strengthen kids' attachments to the place and create lasting positive memories."
Remember to schedule time for rest and food breaks. "Even the best travelers need some time to replenish themselves," said Isenberg.