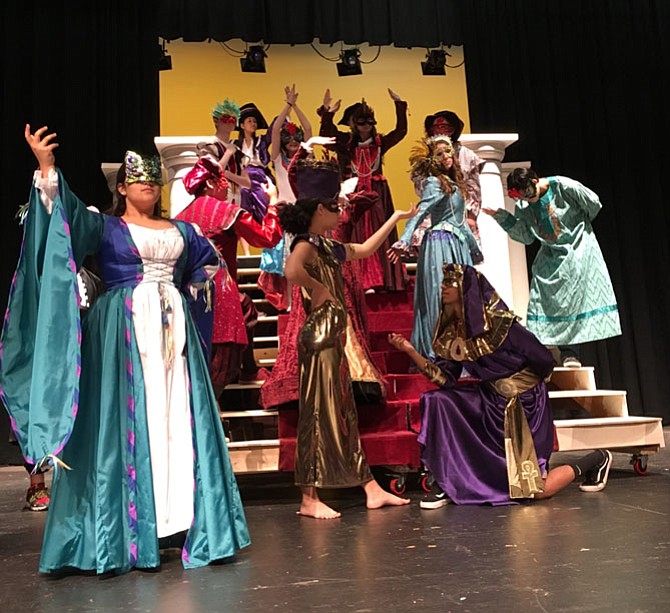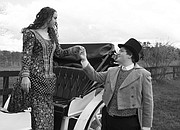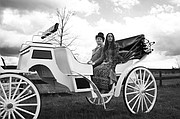 Oakton High School is presenting Andrew Lloyd Webber's famous musical, "Phantom of the Opera," May 12-14 at 7 p.m. at Oakton High School, 2900 Sutton Road, Vienna. Tickets are $12 for presale and $15 at the door.
The play with 75 students in the cast and crew centers around the phantom who lives in the sewers under the Paris Opera House. He falls in love with the obscure chorus singer named Christine and privately tutors her while terrorizing the cast members of the Paris Opera, most famously by bringing down their crystal chandelier.
"It's such an iconic, famous piece of musical theater, and I'm still surprised how many people have never seen it, so this is an opportunity to finally put physicality to the famous musical score," said theater director Vanessa Gelinas.

She added: "I think the most exciting part, after the months of hard work in figuring out how to surmount the obstacles -- especially in a show like this, which has many special effects -- is seeing it all come together and how much fun the kids are having on the stage. They finally realize all of their hard work has paid off."
The students started rehearsals in February and because there's very little spoken dialogue, and it's a mostly music-heavy show, they will rehearse by singing for about four months with the choral director, Tiffany Powell.
Sophomore Parker Waters, 16, of Fairfax plays one of the lead roles of Raoul, a very passionate and loving character. "He is always looking out for Christine, trying to be a protector and guardian from the Phantom. Raoul and Christine spent their summers together; they sing songs to each other, but then they were separated. When the musical begins, they have found each other," he said.
As far as challenges, he added: "This is my first leading role and it's difficult because there's so much music to learn and so many lines; it was quite overwhelming to begin with. I'm on the stage most of the show."
Lindsey Jacobson, 16, of Herndon plays the role of Christine who at the start of the musical, is a ballerina in the ensemble. "She's not the best ballerina. She has her struggles and she's been taking voice lessons from an unknown teacher who turns out to be the Phantom," she said. "When the leading soprano of the opera leaves, I'm given the opportunity to sing, and the Phantom and I are able to come forward and show the voice that he's been creating. He's been coaching it and pushing it to levels that she didn't know she had."
She said her biggest challenge is that Christine is supposed to be a ballerina but she's had very little dance training in ballet. "We were expected to dance to the levels as the real ballerinas in our ensemble," she said.
Miranda McBride, 17, of Fairfax is the choreographer for the show. To help her prepare, she watched a lot of YouTube videos and saw 'Phantom' for the first time as a freshman.
"I wanted to make it as authentic as possible. I wanted 'Masquerade' to be the grand number of what people should remember from the show. I wanted to engage the audience and get them ready. I wanted to captivate them again and bring them back into the world of the Phantom," she said.
As far as challenges, she said: "For one thing, you have varying levels of talent, and everyone is amazing. I wanted to find choreography that looks good but also showed off all the talent that our cast has to offer. That would be anything from the Phantom with candle sticks to 'Masquerade,' which is a full cast doing things."