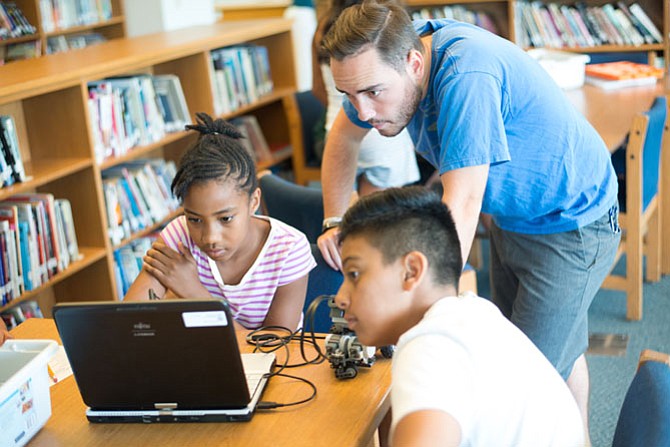 A local school will join an effort to help prevent the "summer slide" for some of Montgomery County's neediest students. Norwood School will partner with Horizons Greater Washington to offer a summer camp program aimed at halting the academic achievement decline that some students face when school is not in session.
Norwood School's Leanne Gill describes the experience as giving students, "academic and cultural enrichment," and says that this coming summer will be the school's sixth time participating in the program. "In June we will welcome more than 100 children from Rock Creek Forest Elementary School."

Students are identified for Horizons through local public school partners, and enter the program during the summer before first grade and stay through ninth grade. To be eligible to attend Horizons, students must qualify for the free or reduced school lunch program.

"We look for students who need our services and need assistance in academics," said Amy Seago, Horizon's Development and Communications director. "They benefit from both academic and recreational experiences."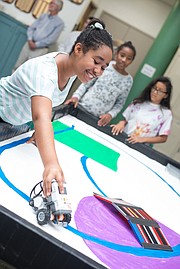 Horizon students are offered not only opportunities for learning, but help with needs that can go unmet during the summer such as adult supervision and healthy meals.
Students receive transportation to Norwood or one of Horizons' partners and are given breakfast, lunch and snacks. Mornings are spent on a curriculum that reinforces the students' public school's academic goals.
"There is a heavy academic focus on reading and math. For example, they may work one on one with a reading specialist," said Steve Ehrman, Horizons' director of programs. "But students go to Calleva [Camp] for outdoor experiences too. They hike and cook outdoors."
In the afternoon, students have opportunities for other enrichment activities such as field trips, art and dance. STEAM (Science, technology, engineering, arts and math) activities like robotics are also available. Students are also offered resources that might not be readily available to them at home or in their school, from iPads to 3D printers.

"Everything is project-based learning," said Seago. "Activities tie into the concepts they're learning, so the concepts get applied throughout their day."
Swimming lessons are among the most important lessons that Horizons students receive, says Ehrman. He points to statistics from the Centers for Disease Control and Prevention which show a disparity in the drowning rates along income and racial lines. Nearly 70 percent of African American children and 58 percent of Hispanic children have low or no swimming ability, putting them at a higher risk of drowning.
"We provide swim instruction and by the time they leave our program, every single child can swim," he said. "A low income child is ten times more likely to drown than an affluent child. We pride ourselves in having a direct impact on that statistic."
Horizons students swim for one hour, four days each week at Norwood School. Students get a 30-minute lesson followed by 30 minutes of free swim.
For more information or to make a donation, visit: www.horizonsgreaterwashington.org.