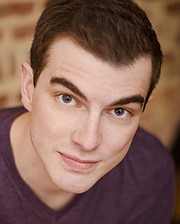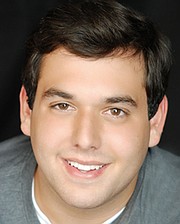 Where and When
NextStop Theatre presents "City of Angels" at 269 Sunset Park Drive, Herndon.
Performances May 12-June 5. Thursday at 7:30 p.m., Friday at 8 p.m., and Saturday at 8 p.m. Sunday at 2 p.m. with Saturday, June 4 at 2 p.m. and 8 p.m. Sunday, May 22 and June 5 at 2 pm. and 7 p.m.
Tickets: $40. Call 866-811-4111 or visit: http://www.nextst...">www.nextstoptheat...
Note: "City of Angels" is a mature musical. May not be appropriate for all audiences.
Hollywood's 1940s golden age of fearless private eyes and wise-cracking femme-fatales working as partners to solve crimes while testing the boundaries of love is next for Herndon's NextStop Theatre. It is "City of Angels," a multi-Tony Award winning musical.

The jazzy feel of "City of Angels" is an homage to the great film noir style of movie-making of post-WWII Hollywood. The musical also combines a play-within-a-play as the real meets the reel.
"'City of Angels' is an unbelievably exciting, extravagant and challenging musical that rarely gets produced," said Evan Hoffmann, NextStop's artistic director. "We love having the opportunity to stretch ourselves as a company, not to mention the chance to bring a great work back to people's attention."
"I love the music and the complexity of the characters in this show," noted Hoffmann. "Working with the actors to create these types of iconic film noir types is such a fascinating process." The production has a 14 cast composed of both NextStop veterans and actors making their debut on the NextStop stage.
"City of Angels" was written by Larry Gelbart known for writing the movie "Tootsie" and television's "MASH." The score is by Tony, Grammy and Emmy winning Cy Coleman. Lyrics are by David Zippel. The show has about two dozen funny and moody numbers under the baton of musical director Elisa Rosman with a six member band.
Ryan Burke plays Stone, a fictional "cool" private detective conjured into life by a stressed-out writer named Stine played by Bobby Libby. They are each other's alter ego, interacting across time and reality. The audience takes in "City of Angels" through Stone and Stine as the two learn who to count on.
Burke and Libby spoke of the show's great music and lyrics. "The music is one of a kind. It is able to not only capture the sound of a very specific era, but it delivers the essence of what made that era so unique," said Burke. For Libby the music "takes the show to a different level, when words alone are not enough to punch up the emotions."
The production includes returning NextStop performers Katie Keyser, Katie McManus, John Loughney, Scott Harrison, Shaina L. Murphy as well as accomplished actors making their NextStop debut.

"City of Angels" is a musical with "some pretty serious drama, action, romance and seduction and we don't shy away from any of it," added Hoffmann.