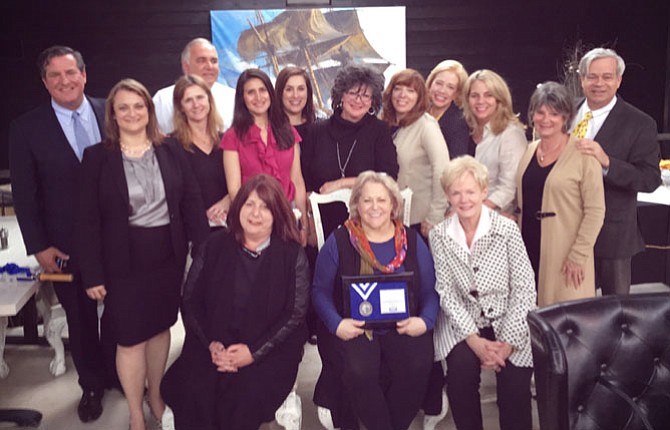 Coldwell Banker Residential Brokerage announced its top sales associates of 2015 at Blackwall Hitch in Old Town on Thursday, April 28.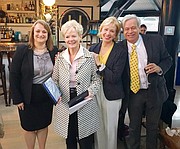 Coldwell Banker Alexandria's Wintermute and Associates received the International President's Elite Team Award. The team, led by Donnan J. Wintermute, was also recognized by Budge Huskey, Coldwell Banker's CEO and president, for achieving the highest team level in Virginia for the company.

In addition, Bonnie Rivkin and Susie Carpenter received the International President's Elite Award for individuals. This is one of the highest award levels designated by the company nationwide.
Other significant award winners are: The York Group, led by Charles York, President's Circle Team Award. International President's Circle Award winners are: Liz Bucuvalas, Steve Deleyiannis, Ann-Marie Grotticelli and Karen Leonard. International Diamond Society winners are: Susan Gray Chambers, Cathy D'Antuono, Fred Marcellus and Lyssa Seward. International Sterling Award winners include: Kathy Kratovil, Eileen Marousek, Tom Rickert and Tracy Vitali.
The Old Town Alexandria office also achieved the company's top honor for the state, the Number 1 Office in Virginia for 2015. This award is based on adjusted gross commission income.
Visit ColdwellBankerHomes.com.