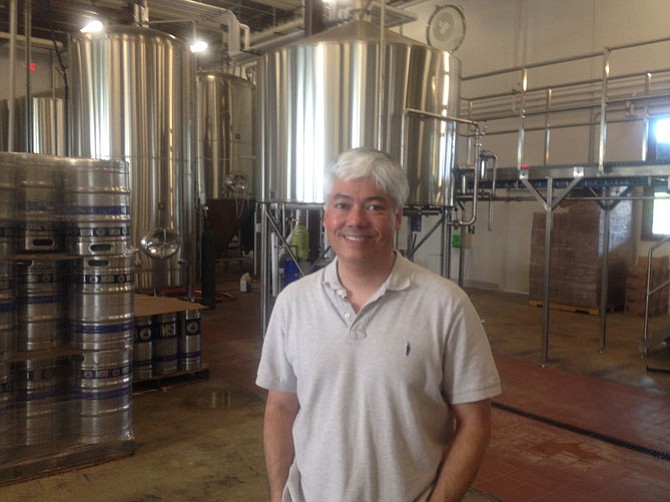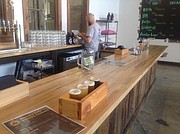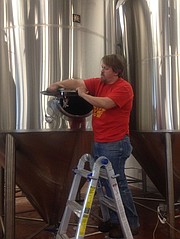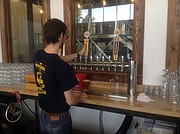 Mustang Sally Brewing Company (MSB) located at 14140 Parke Long Ct. Chantilly, is holding its Grand Opening week with events from May 25 through May 29. Mustang Sally Brewing Company is a new large brewery that opened its doors to the public on April 15. MSB purposefully conducted a "quiet" launch to make sure operations were smooth. "It takes a lot to launch a company, it is a big deal to us," said brewery owner Sean Hunt.
Hunt, a resident of Reston since 1997, is realizing a dream of operating a welcoming place in Fairfax County where locals can stop and enjoy a high-quality, tasty beer. Hunt's passion for beer blossomed while living in Germany for a few years before college. Hunt left his corporate career as a transactional attorney in 2014 to pursue his Mustang Sally dream. "We are an American brewery that values brewing tradition," said Hunt.
MSB has a lot of old guard experience within the brewery. Dave Hennessey, MSB's general manager was the former head brewer of Old Dominion Brewing Company, the original significant craft brewery in the D.C. area. Bret Kimbrough, MSB's head brewer, was the former head brewer of Vintage 50. The MSB brewery has a staff of 12.
The facility is over 14,000 square feet with a 4,000 square foot tasting room. At full capacity, it would be roughly the capacity of what Old Dominion Brewing Company was at its height prior to it being acquired by Fordham and AB Inbev. The MSB brewery was partially self-financed and partially funded by a commercial bank loan. The beer is currently distributed by Hop & Wine Beverage in the Northern Virginia area.
Sean Hunt credits other microbreweries such as Old Ox Brewery, Ocelot Brewing Company, and Fair Winds for offering morale and advice as the MSB began to open. "They were very open for helping us out," said Hunt. The flagship brews are takes on the classics, reflecting respect for traditional styles. These include the Mustang Sally Kolsch, the Mustang Sally IPA, and the Mustang Sally Porter. The kolsh is a bright beer with mild hop characteristics made with 2-row pale and wheat malts with a touch of German noble hops. "It is a light, really clean, approachable beer," said Kimbrough.
"We are hanging our hat on brewing prowess… I am proud of all our beers," said Kimbrough, who graduated from the American Brewers Guild in 1997. A particularly unique beer is the Mustang Sally Grapefruit Radler. This is a traditional radler with grapefruit soda presenting a cloudy appearance and offering a tangy fruit flavor. It is made with Mustang Sally Kolsch blended with house-made grapefruit soda.
The brewery is located near the intersection of Route 50 and Route 28. The grand opening is scheduled May 25-29. It will begin with Fairfax County leadership (from the Board of Supervisors and Visit Fairfax) supporting the brewery with an official kick off. On May 27, the MSB will host an event supporting Ellie's Hats, a local charity helping children and families battling cancer.