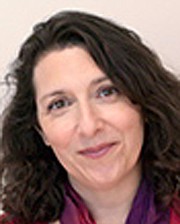 "You must not ever stop being whimsical."
— Mary Oliver (Pulitzer Prize winning poet)
I met John Porter in 1982 when he was the assistant principal at T.C. Williams High School. I was young and wanted to help the world and was working with the Alexandria Office on Women. I was helping a family, a mother and her children who had sought sanctuary at our Domestic Violence Shelter. They had come here from southern Virginia, and we were trying to get the eldest into school to begin to re-establish some rhythm and order to her life.
When I took this young person to TC to register, we ran into many obstacles that we did not anticipate and were unsure of how to deal with, such as the transfer of school and medical records. John Porter overheard our conversations, introduced himself and invited us into a private room where her sad and frightening story of domestic violence and escape emerged. John gently and clearly assured her that she was welcome here in Alexandria and at T.C. Williams, and then he escorted her to class himself. His kindness and responsiveness to a challenging situation and absolute support and lucidity were a lifesaver to this girl and a beacon of right action and inspiration to me.
Over the years I have heard many stories about John Porter that fall into the same category. John is a leader who cares, who makes sure to establish real relationships with students and others, who pushes people to be the best they can be while also showing authentic care and concern.
When I met with John this September, we were sitting outside a coffee shop in Old Town and about every third person who walked past waved and called out a greeting to him. Some stopped to talk. Most had been students during his tenure in the Alexandria School System. His legacy goes on and on. Even now John Porter continues to serve us as the CEO of ACT for Alexandria, an organization that helps channel resources to our schools and other organizations to help with their good work. ACT's tagline also reflects just who John Porter is: Turning ideas into action and resources into results.
And of course we talked about poetry. I confess I expected John to share a poem with me that was deep and profound. Instead he shared a whimsical poem that rolled off his tongue and was clearly an "old friend." Some of you may know it:
I never saw a purple cow,
I never hope to see one,
but I can tell you anyhow,
I'd rather see than be one
— Gilett Burgess
Why this poem? I asked him and he shared that his mother often recited it and that it made him chuckle. It is a poem that connects him to his childhood and to his mother. It is also the kind of poem that makes us laugh, that reminds us that whimsy is an important part of life. That whatever serious matters we must address, we must also be aware of the levity, that both are ballasts on the journey.
It reminds me how necessary poetry is to children and how familiar poetry touches us and how we carry it. How words can be anchors and remind us of our connections and therefore connect us to what is most important. How whimsy provides perspective and Illustrates that life contains polarities and juxtapositions that are filled with hardship as well as humor.
It reminds us all to share poetry. Share the whimsical, the silly, the serious. We all need some "Jabberwocky" (C.S. Lewis) and "Jellyfish Stew" (Jack Prelutsky) and "Tell Me" (Shel Silverstein).
I never met John's mother but I am grateful that she gave him a fun poem to carry with him all his life. And, knowing of all of his good work, I am grateful for the man she raised who is a true lighthouse in our community.
Wendi R. Kaplan is poet laureate of Alexandria.