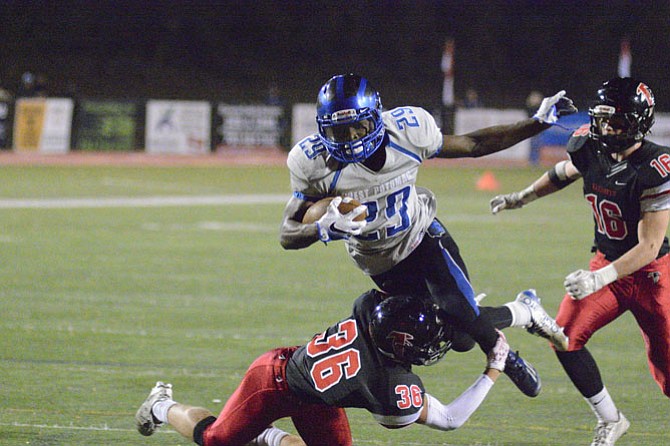 The West Potomac football team traveled to Madison on Friday, Nov. 18, to take on the second ranked Warhawks in a second round playoff game. The Wolverines took a 14-7 lead into half time on a Justin Annan run and a touchdown pass from Tanner Jones (who was filling in for senior QB Mark Ellis) to Branden Linseby.
With the help of their running back Landan Thomas, Madison took the lead in the 4th quarter and, in spite of several chances, the Wolverine attack could not score and the final score was 21-14.
The 2016 Wolverines finished their season with a 9-3 record.