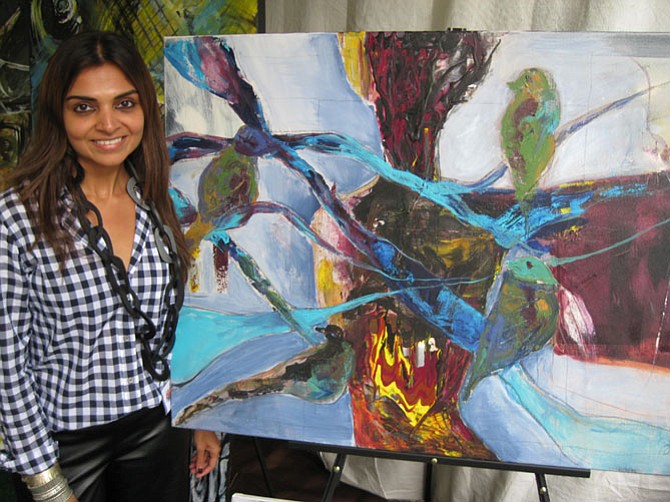 See more MPAartfest photos on Facebook.
Some 51 artists displayed their artwork at the 10th annual MPAartfest held Sunday, Oct. 2, 2016, at the McLean Central Park. After a little rain in the morning, the sun came out and so did a crowd of around 4,000 people. The STEAM Tents included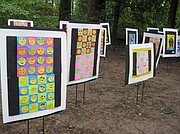 Art and Adventure, Art and Nature, and Art and Robotics sections. And children from eight local elementary schools displayed their artwork along the path of the park, including Chesterbrook, The Langley School, and Brooksfield Montessori School, to name a few.
"I would love to recognize the artists who are such a vibrant part of connecting art and the community, which was the founding goal of this event," said Lori Carbonneau, Executive Director of the McLean Project for the Arts. "We're thrilled to celebrate the 10th anniversary of the MPAartfest which is possible because the community that has come together to support the artists."
"The MPAartfest has always been about connecting art in the community. This is our 10th anniversary and we have always been located in McLean Central Park and we're always thrilled to have so many organizations partner with us. To us, the event is always about art, music, fun and the fall celebration," added Rachel Ripps, Marketing and Communications Director for the McLean Project for the Arts.
The event sponsors include: the McLean Community Center, TTR Sotheby's International Realty of McLean, McLean Properties, Capital One Bank, and the McLean Community Foundation.