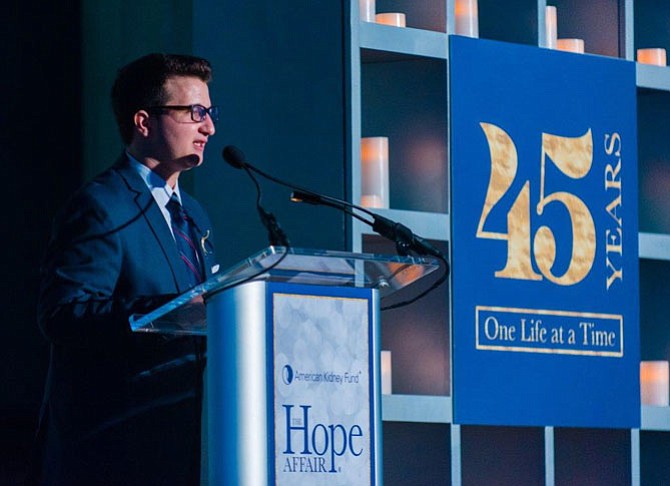 Since Clifton resident Marcus Garcia planned the first American Kidney Classic youth lacrosse tournament a year ago, he lost his older brother Matthew Moody.
Moody was the inspiration for the tournament, held on fields at South Run RECenter in Fairfax Station in November. In October 2011, he was diagnosed with the rare autoimmune disease Goodpasture syndrome.
In Goodpasture's, antibodies attacking the basement membrane in a person's lungs and kidneys can lead to internal bleeding and failure of those organs.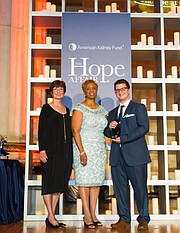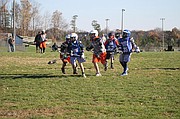 In Moody's case, his kidneys went first, dropping to 15 to 20 percent functioning and lower before he started a regular dialysis and medication treatment.
That continued for five years, until he died in June of this year.
"Whenever my brother was feeling upset or down, I'd try to get his mind on thinking about the future, not what was bothering him," Garcia said.
But in a random conversation they had, they started talking about a lacrosse tournament.
"I decided to just run with it," said Garcia. "To help people raise money for the disease, to do something for other people fighting the same battle he was fighting. We know how stressful it can be, the money, the things that can quickly add up."
THE BROTHERS each played high school lacrosse in Stafford, Va., so they looked up some old coaches for suggestions on launching a tournament of their own.
That search led them to Mark Huber of Woodbridge, commissioner for the Prince William Lacrosse Club. Huber said there are few opportunities for young and beginner to intermediate players in the fall, outside of elite tournaments requiring pricey registration fees and considerable travel.
"Everyone jumped on board, it was such a good cause," Huber said. He brought five teams from the PWLC to participate in the tournament. They were joined by youth teams from Stafford, Annandale and Springfield, Garcia said.
"The teams that were involved understood what it was all about," said Huber. "It was about a charity, casual lacrosse and having a good time."
From registration fees and additional donations, Garcia said the tournament raised just south of $10,000, which he then donated to the American Kidney Fund.
This year, the American Kidney Classic tournament returns to South Run on Nov. 12. Garcia expects at least 24 teams to participate and raise more than $15,000. Ninety-seven percent of that donation goes back to patients and programs.
"He's worked hard to put this together," said Huber. "The first time, he thought, 'Can it save my brother's life?' Now, it's, 'Can it save someone else's brother's life?' It's more poignant, can he leave a legacy."
On Sept. 28, Garcia received the KIDNEYNATION Excellence Award in recognition for the work he's done with the tournament. His mother Marie Garcia introduced him at the ceremony, the 8th Annual The Hope Affair Gala in Washington, D.C.
"During Matt's journey, our entire family rallied around him to gain knowledge, spread awareness and show support," Marie said in her remarks. "His goal was to get a transplant, but equally his goal was to be a role model to his siblings and to share in his nieces' and nephews' lives as much as he could.
"The times when he almost got a transplant that ended up going to someone else, he would say, 'Well, I know someone just as deserving had their hopes and dreams come true,'" she continued. "I was humbled by his attitude."
MARCUS said his older brother's last request was for the family to pay forward good deeds.
"Help other people, don't be self-centered, that's the type of person he was," Marcus said. "Always encouraging other people to think about other people, to be mindful of other people's situations. Give them that sense that they have somebody there for them, even if they didn't know them."
Marcus said he was honored and grateful to receive the award, but that he's done the work for other people, not personal recognition.
"I knew my brother was with me," Marcus said. "He would be so unbelievably happy and proud."
Marcus currently works in the research department for Virginia Cancer Specialists and is interested in resuming college studies in chemistry and pursuing a future with pharmaceuticals and cancer research.
For more information on the Nov. 12 American Kidney Classic, visit fundraise.kidneyfund.org/campaign/2nd-annual-american-kidney-classic/c88589.