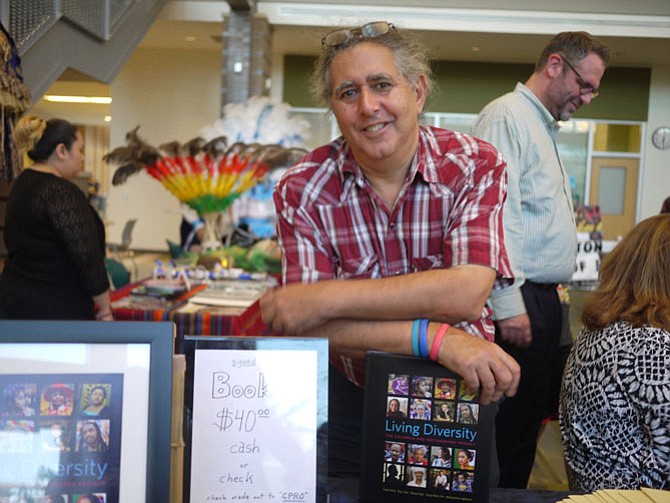 See more related photos on Facebook.
"Arlington's 22204 zip code used to be the most diverse area code in the entire country," said photographer Lloyd Wolff. In a project put together by the members of "We are All Arlington!" a volunteer committee of community representatives, artists, educators, and Dream Project scholars, that diversity was on display in at Wakefield High School on the evening of Sept. 23.
The program was part of "Welcoming Week," an annual series of events in communities across the U.S. that bring together immigrants and U.S. born residents in a spirit of unity.