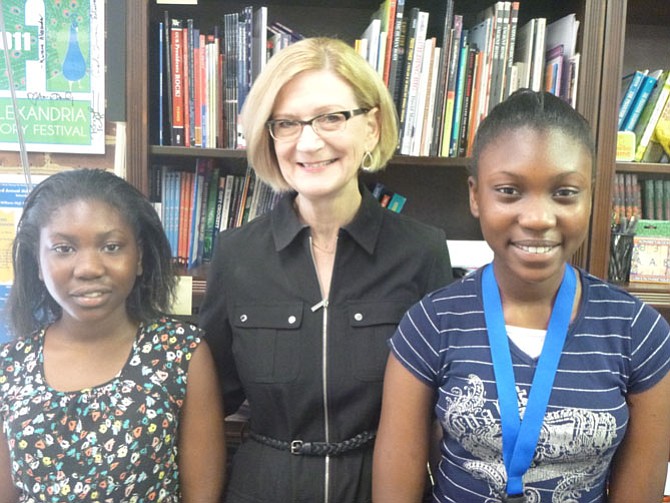 From eighth grader Dariah:
"I am so glad I've improved my reading and comprehension and I thank Ms. Lisa for the past years. She has done a fantastic job helping me on my comprehension, but that's not all! We have been on field trips and picnics and much more! If I'd never signed up for Wright to Read and met Ms. Lisa, I wouldn't have become a better reader."
From sixth grader Jeneya:
"I like when my tutor helps me when I get something wrong. I like it when we have fun together. There was this one time we went to see 'Finding Dory' and it was fun. But my tutor will always believe in me no matter what. I am always happy to go with my tutor. I could never thank her so much. I do thank her with the smile I show her."
From mentor Lisa Thurston:
The three of us started our Weekly Book Club and have watched it evolve over the years. We meet once a week, but understand that we have to work the other six days and be able to share our adventures with each other. Our car ride goes something like this: What was the best thing that happened in school this week? What was the least fun thing? Now let's play "There, Their, They're."
Once we get to the library, we return our books and movies and then get down to work. While one of the girls does silent reading, the other works with me on comprehension skills from their workbooks. Then we switch. If there are special projects, either during the school year or over the summer, we develop a plan of action to complete them in a timely manner. And Dariah has mastered the self check out machine, making our exit smooth, fun and hassle-free.
The trips and special events that Wright to Read offers complete this wonderful experience. My girls love to learn and are eager to please — their parents, me, the team at Wright to Read. This is the perfect recipe for success.
Wright to Read provides volunteer-based one-on-one sustained literacy tutoring and mentoring relationships to City of Alexandria elementary school children in need, and collaborates with families, schools and community partners to create a support network that guides each child to success. Wright to Read is a member of the Alexandria Mentoring Partnership (AMP). AMP was created in 2006 to ensure that quality mentors and mentor programs are available for Alexandria's youth and young adults in need. To learn more about Wright to Read, visit www.wrighttoread.org or to learn more about AMP, visit: http://www.alexandriava.gov/Mentoring.