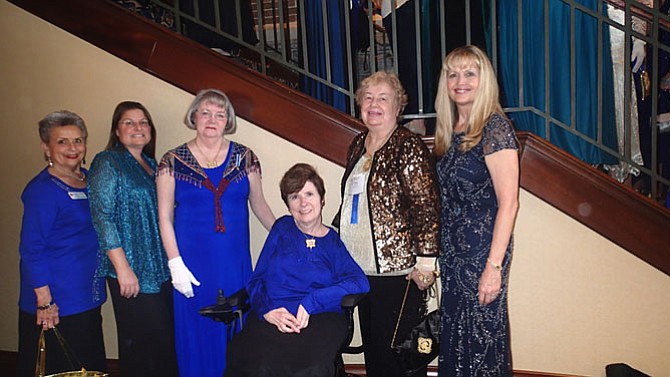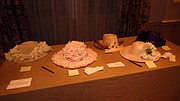 Members of the Kate Waller Barrett Chapter in Alexandria joined 132 other Virginia DAR chapters from around the state for a weekend of workshops, business, and a memorial service at the annual State Conference on March 24-26 at the Hotel Roanoke. The meeting was conducted by State Regent, Judith Joy Surber.
A silent auction of "Pat's Hats" was held to benefit the State Regent's Project at Montpelier. The 50 hats of the late Honorary State Regent Patricia Hatfield Mayer were donated by her family for a silent auction, and raised funds for the project, which is to underwrite a conference room in the new Claude Moore Hall at the Robert F. Smith Center for the Constitution at a cost of $200,000. The facility will allow programs, classes and lectures to be broadcast, expanding the center's reach to audiences across the nation and around the world.

Montpelier's Elizabeth Chew, vice president for Museum Programs, spoke to the Virginia Daughters about James Madison's work on the Constitution and the importance of studying and preserving constitutional principles. Surber presented Chew with a check, as the first installment of the amount pledged toward the conference room at Claude Moore Hall.
The National Society of the Daughters of the American Revolution was founded in 1890 to promote historic preservation, education and patriotism. Its members are descended from the patriots who won American independence during the Revolutionary War.

To learn more about the work of DAR, visit www.DAR.org. To learn more about the local chapter or to contact the membership chairman visit http://www.katewallerbarrettdar.org/.