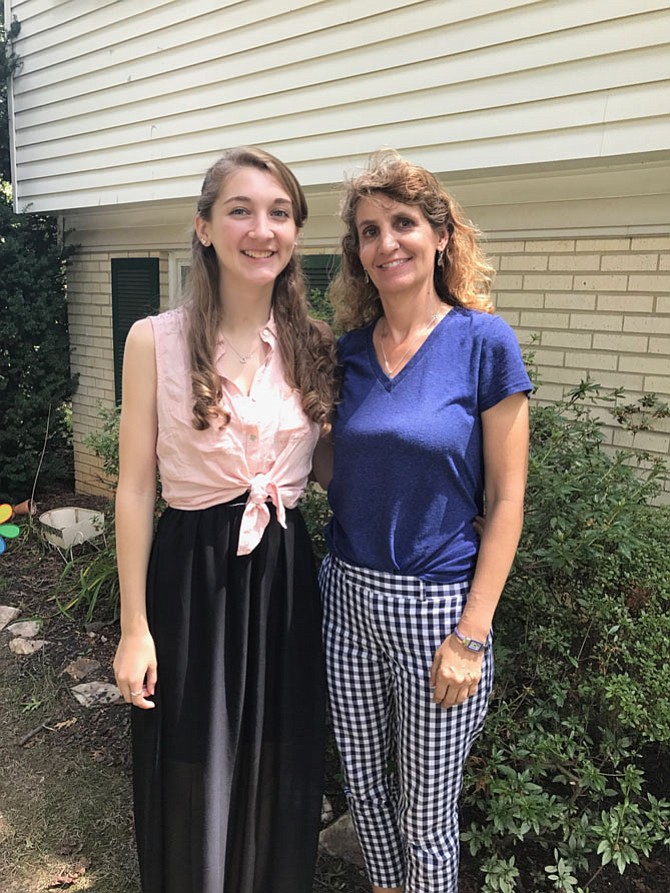 Boys/Girls State is a summer leadership program put on by The American Legion and the American Legion Auxiliary for rising high school seniors. The program is highly selective, looking for students who are intellectually advanced as well as greatly involved in their community and school. For Springfield local Genevieve Montavon and her family, this has become a household tradition.
From June 18-24, the West Springfield student traveled to Longwood University to participate in Girls State. Accompanying Genevieve was Leslie Lermo, as Caleb Barnes and Josh Chapman served as the male candidates from West Springfield to Boys State.
The intensive, week-long schedule included lots of speech-giving and debating, both by camp-goers and special guests. Guest speakers included Ralph Northam, current Lieutenant Governor of the Commonwealth of Virginia, and Mark Herring, current Attorney General of Virginia.
EACH STATE PROGRAM differs slightly, but the main layout of boys/girls state follows a "city" format. This means participants are divided into subgroups, called cities, in which they elect mock public officials and state legislature representatives.
From there, partakers have the chance to get elected into a state office like governor or lieutenant governor. As the week goes on, legislatures meet to elect officials, pass bills and complete other tasks as a real State Legislature would. In addition, mock trials are held.
"To be a judge or attorney general, you had to do a certain activity which is moot court," said Genevieve. "Everyone got the same case which all contained the same facts and case laws, which was about a guy with marijuana possession and you had to prove or disprove his possession and intent to distribute." She added.
Genevieve and three other teammates assigned to the case made it to the last stage in the mock trial. After the completion of the hearing, she was voted as state judge.
"I knew that at Girls State Genevieve, and all the other attendees, would participate in a powerful week that enabled them to be actively involved in the government process and to learn about how the government works first hand," said Eve Montavon, Genevieve's mother, who went to Girls State as well.
Eve attended the citizenship program back in 1983 in Arizona, from McClintock high school. Her experience gained her the title of attorney general; a role she was inspired to run for because of her uncle, Bruce Babbitt. Babbitt served as governor of Arizona from 1978 to 1987. He was also the United States Secretary of the Interior from 1993 to 2001, under President Bill Clinton.
On the day Genevieve left for Longwood, Eve gave her the brochure from her 1983 visit.
"In the brochure, we were laughing, because one of the requirements to apply to Girls State was that you could not be married. I was interested to see if it was still the same," Eve said.
In addition, Eve's aunt, Patty (Bilby) Moore attended Girls State from Flagstaff high school, Arizona in 1965. Patty's cousin and Bruce's brother, Jim Babbitt, attended Boys State the same year.
GENEVIEVE believes that the organizations she participates in at school helped her get accepted into the program: This past year she took on the role as captain of the debate team at West Springfield and manager of the volleyball team. In addition, she is a member of multiple organizations such as the National Honor Society, Math Honor Society, Key Club, Technology Student association and Girl Up, a United Nations sponsored club.
"What I got out of the camp is a much better understanding of the state government and how much it can affect day-to-day lives. If you want to make change it's important to start locally," Genevieve said.
Although the schedule was "completely exhausting," Genevieve described Girls State as a fun environment in which she was able to surround herself with positive influences who turned into good friends.