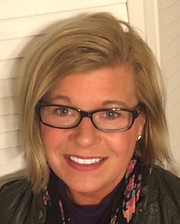 Tonya Bailey has joined United Community Ministries, Inc. (UCM) as deputy executive director, effective July 10.
Bailey is responsible for overall strategy and administration of UCM's program areas for engagement with stakeholders, including Children, Youth, and Family Services; UCM Early Learning Center; Healthy Families Mount Vernon; Progreso Literacy and Citizenship Center; and Opportunity Neighborhood Mount Vernon. She will implement UCM's programmatic vision and work with the board, leadership team, and community leaders to elevate UCM's impact on vulnerable residents in Southeastern Fairfax County.
Bailey comes to UCM from Northern Virginia Family Service, where she served as director of Research, Evaluation, and Quality Assurance. She holds a B.A. degree in political science and international affairs from Bowling Green State University, where she also earned a Master's of Public Administration and International Affairs, specializing in economic development.
Visit www.ucmagency.org.