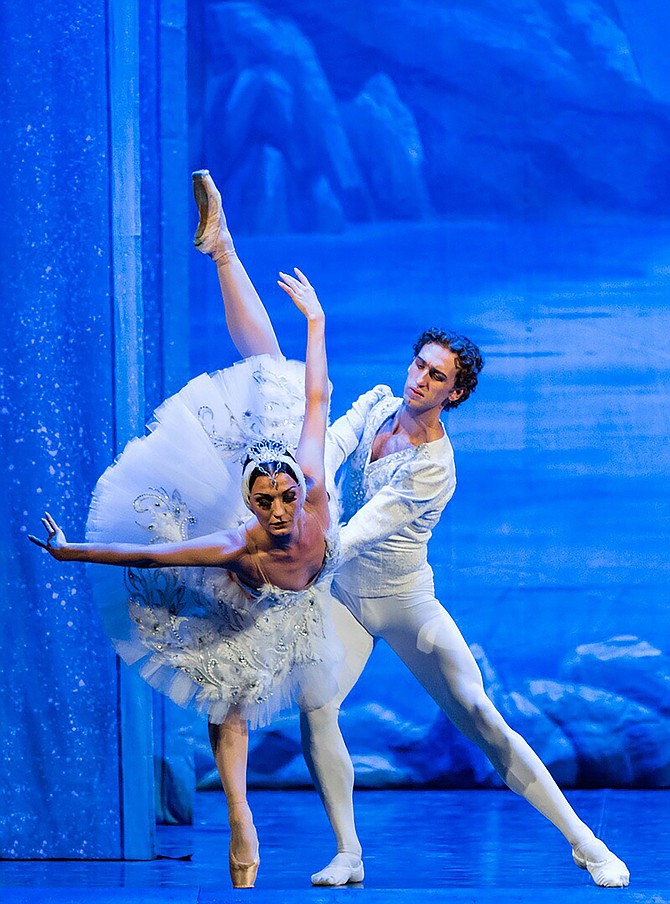 Alexandria — See the world from your seat at the Rachel M. Schlesinger Concert Hall as the Fall season 2017 offerings take on an international flair, such as classical presentation of the Swan Lake by the Russian Grand Ballet in October. This full-length classical production features the rarely seen Waltz of Black Swans, and marks the first time the Russian Grand Ballet has ever performed in Virginia. Rachel M.Schlesinger Concert Hall show is a part of their 2017 US Tour.
Swan Lake features the story of Odette, a beautiful princess, who falls under the spell of an evil sorcerer. Only Prince Siegfried's devotion can save her. Tchaikovsky's Swan Lake combines pure romanticism and tragedy, in a magical tale of love and deception. The glorious score and gravity-defying choreography have enchanted audiences for over a century, and continue to inspire new generations of dancers and music lovers of all ages.
The star of the show is a Prima ballerina Olga Kifyak, dancing the lead as the Black Swan Odile and the White Swan Odette. This demanding part is undoubtedly a highlight of any ballerina's career, Kifyak admits: "it's been said that dancing the lead in Swan Lake is like climbing Mount Everest, or playing Hamlet. I dance two roles — the black swan and the white swan — and both birds go through a lot: changing from swan to human, falling in love and getting tricked and jilted, not to mention the duets and solos".

At one point, the Black Swan performs 32 fouettes.. Olga is well supported by the entire corps de ballet of white swans, who are just magical to watch. Evgeny Svetlitsa dances the lovelorn Prince Siegfried. Not only the technic of his part is a challenge, but also the psychological aspect of the role.
Founded by graduates of the great choreographic academies of Moscow, St. Petersburg, and Kiev, and steeped in the history of classical Russian ballet, Russian Grand Ballet has been bringing most beloved full-length classics to audiences around the world since 2005. This year marks the company's third North American tour with visits to over 60 cities across the United States, and the presentation of two masterworks that define the art form – The Nutcracker and Swan Lake.
Don't miss it!
October 5, 7:30pm – Rachel M.Schlesinger Concert Hall
Tickets: TICKETMASTER.COM / 800- 745-3000