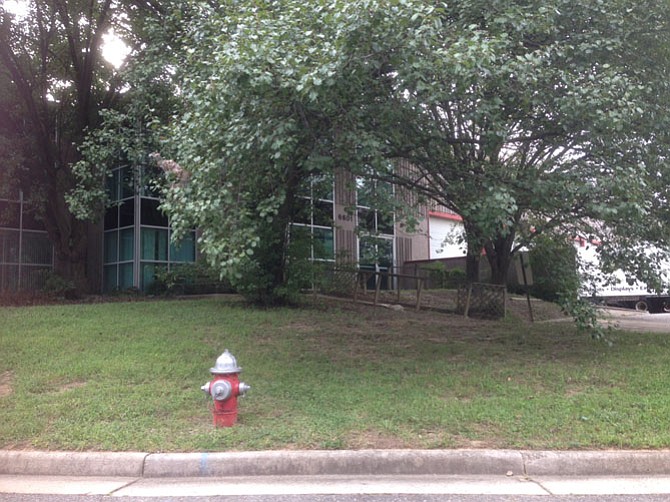 Springfield — Just when all looked lost for a new government tenant coming to Springfield, the Transportation Security Administration (TSA) recently signed a 15-year lease for a site south of the Springfield Town Center, reviving positive economic news that was stifled when the FBI chose not to build their new headquarters on the Government Services Administration (GSA) site earlier this year.
Local officials look at the new tenant as a breath of fresh air to an area that has been dormant for some time. "This is a big deal — and something I've been working on for years," said Lee District Supervisor Jeff McKay, via email.
The TSA site is near the GSA site and between the Northern Virginia Community College Medical Campus and the Franconia-Springfield Metro station. There is an extended stay hotel in the area, and the Springfield Town Center a few blocks away. Within a mile, there is access to the Springfield-Franconia Parkway, I-95, Metro's blue line and the Virginia Railway Express, reinforcing McKay's notion of a "transportation hotspot." In addition, area transportation officials are looking to extend Frontier Drive past the Metro station, connecting with Loisdale Road near the Toyota dealer, increasing accessibility.
"The agency is bringing an estimated 3,000 jobs to the area, and will surely be a boon to local restaurants, hotels, and retailers," added McKay.
At the Fairfax County Economic Development Authority, President and CEO Gerald Gordon noted the economic advantages as well. "It adds a major employer to the area, and an employer that will offer high-paying jobs and have significant spinoff effects on the economy. Not only will 3,000 more people be working in Springfield, but they can also eat lunch and buy other goods and services in the vicinity of their new office. And, the new headquarters could attract TSA contractors that want to be close to the agency and create demand for more office space in that area," Gordon said, responding by email.
In the past, government buildings have sparked economy in the surrounding areas in a positive manner. Two examples of this, according to Gordon, are the National Reconnaissance Office in Chantilly, and the National Geospatial-Intelligence Agency in Springfield, just across I-95 from this new TSA location.
The TSA is currently headquartered in Pentagon City, and have other offices in the Oracle building in Herndon and on Walker Lane on the other side of the Franconia-Springfield Metro Station. These offices will all move to the new location. Officials are looking at mid 2020 for the expected move in to begin.