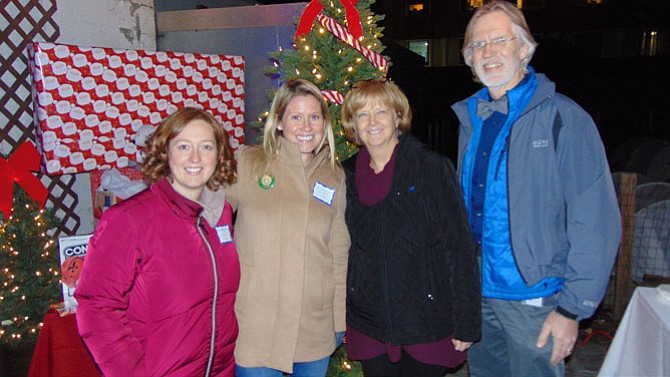 Mount Vernon — The Hollin Meadows Elementary School PTA held a Happy Hour Toy Drive event on Thursday, Dec. 7 at DRP - Del Ray Pizza in Belle View for about 70 people. The event was sponsored by the PTA's Care and Share Committee to thank teachers, staff and PTA members for their support and to collect toys for about 60 families this holiday season at the Title 1 school. The school has a large contingent of international students from 25 different countries who speak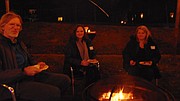 about 30 different languages.
"We are hosting this toy drive for our PTA members, for the teachers and staff of our school, and for alumni families and community members who have continued to support both the school and the Care and Share Committee as both a thank you for these people and as a means to raise toys for our toy drive," said Co-Chair Erin Anderson.
"What we hope to hope to accomplish is two-fold: one is raising awareness of the needs of our school community, and the other is providing toys and gifts for kids at the holiday season who wouldn't otherwise have them," added PTA President Nancy Engler.
Jon Gates, school principal, said, "We're making sure that our families who don't have the means have a very happy holiday season and the children are served, and so it's a very caring community. I'm totally humbled by the contributions that we get every year and what they do for our families."
At the happy hour, guests sipped wine and beer and dined on basil pesto arcanine, veggie and pizza rolls, mini quiche and meat balls.
The school also collected toys through the school lobby, the Mount Vernon Presbyterian Church, in a separate neighborhood toy drive, and through the Mason Hill Citizens Association. On Wednesday, they let the parents hand-select toys for their children in a special room with toys.