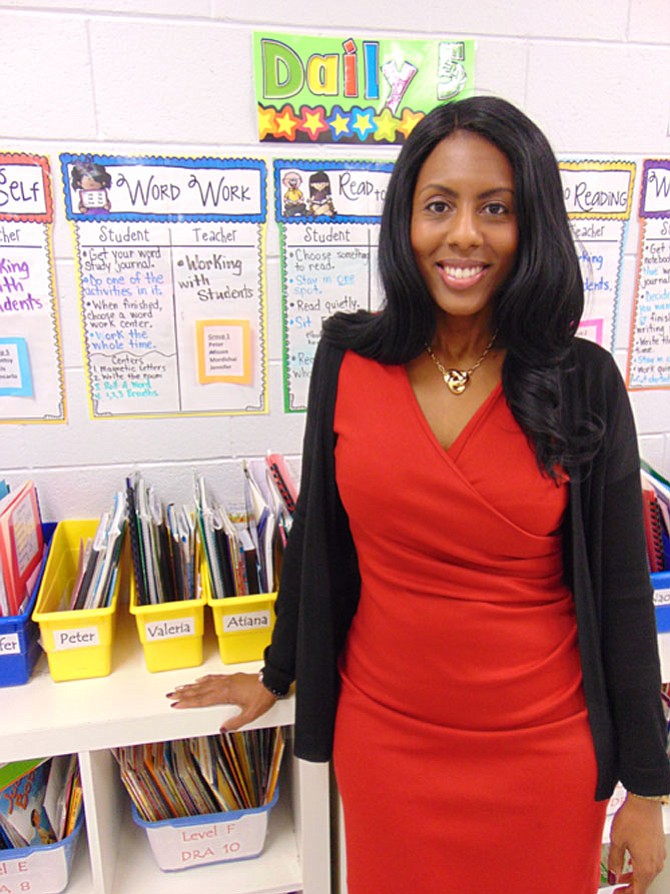 With 17 years in education, LaRonda Peterson, 40, was named the new principal of Bucknell Elementary School in Alexandria on Nov. 7, 2016, replacing Tim Slayter, who was transferred to Cameron Elementary School.
Peterson, who resides in Prince George's County, Md., will oversee the smallest elementary school in Fairfax County, a building that has 240 students and about 60 staff members. Students feed into Bucknell from the neighborhoods of Bucknell Heights, Bucknell Manor and portions of Groveton.
The school is currently undergoing a renovation, adding a 14-room addition which will increase the capacity to around 700 students. "It's truly a gem of a school and not many people know where we are," she said. "We pack a lot of punch and it's a great place to work and a great place to send your kids."