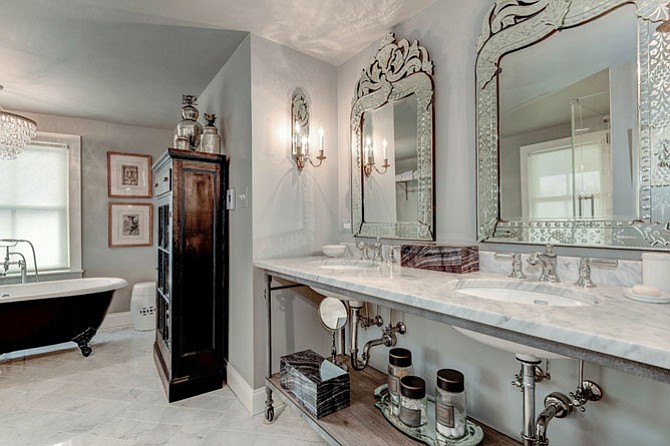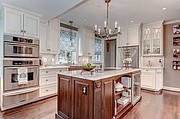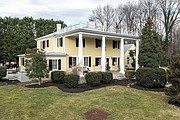 When Betsy Rutkowski purchased her Fairfax home, she was drawn to its rich history and the childhood memories which it evoked.
"It is made of stone and brick, which attracted us," said Rutkowski, who is also an agent with Long & Foster Real Estate Inc. "I grew up in Pennsylvania in an area where the homes were made of stone and brick, and when my husband and I were looking to buy a home, we wanting something with that same feel."
The antebellum home, named Aspen Grove, dates back to the 1700s. It was once owned by William Jefferson Sagar and his family who vehemently opposed slavery. In fact, during the Civil War, the Sagar family fled to New York seeking refuge from the fighting and unrest in Virginia.

"We modernized it but maintained the integrity of the original features." — Betsy Rutkowski
During the war, the home was occupied by both Confederate and Union soldiers, and even sustained fire damage. The Sagar family spent years restoring Aspen Grove before selling it in 1920.
While Rutkowski has a great appreciation for Aspen Grove's storied past, she recognizes the sensibility of modernization. It is this notion that guided the decisions she made while renovating and updating the four bedrooms, three-and-a half-bathroom house.

"It feels very modern even though it's historic," said Rutkowski. "We modernized it, but maintained the integrity of the original features."
The kitchen was designed with Carrera marble countertops, white-glazed, glass front cabinets, a cherry wood island, farm sink by Kohler and stainless steel appliances. Other amenities include four fireplaces, detailed moldings, built-in bookcases and heart-of-pine flooring throughout.
When designing the master bathroom, Rutkowski again chose Carrera marble surfaces, radiant heated floors and a large frameless glass shower. The first floor powder room is accessorized with toile wallpaper and marble floors, giving it an equestrian theme.
"We updated old lead pipes and old wiring," said Rutkowski. "We've renovated the bathrooms and added a custom, claw foot tub in the master bath. "We added a flagstone patio and custom English gardens."
Rutkowski says that she has hosted hundreds of charity events at Aspen Grove, but the most memorable occasion was her stepdaughter's wedding and reception. "It was wonderful. The outdoor entertaining space is phenomenal. We're able to entertain on the large front porch," she said. "The inside has a good flow, which you might not expect from an older home."
Rutkowski and her husband have decided that it's time to say goodbye to Aspen Grove. "We lived in London briefly and we got the urban bug," she said. "We want to downsize and move into Washington, D.C. We have two grandchildren who live a mile and a half away from our home, but we're hoping to move to a place with Metro access."

The home is located at 10212 Aspen Willow Drive in Fairfax and is on the market for $1,075,000.