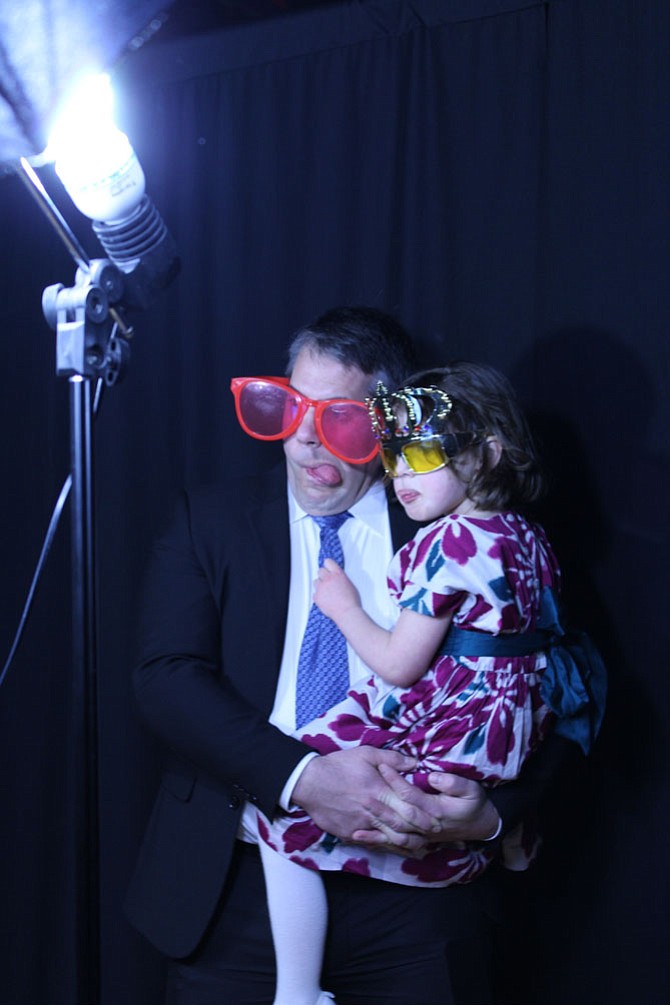 More than 60 father-daughter pairings made their way to the gymnasium at the Herndon Community Center for the town's annual Father Daughter Dance on Saturday night, Feb. 4.
The Herndon Parks and Recreation Department hosts the semi-formal dance for girls aged 3 to 12 and their fathers, uncles, grandfathers or male guardians.
"I think it's a wonderful opportunity to get fathers to participate with their daughters and make a memory that lasts forever," says Holly Popple, who has been organizing the event for the last two years. "I wish I had an event like this when I was young to have a night like this with my father."
Participants were treated to a catered buffet of appetizers and sweets, dancing and a photo booth.
Ashburn-based Basement Media Productions has DJ'd the event for the last eight years and was sure to play a slew of Disney tunes for the event's "Once Upon A Time" theme.