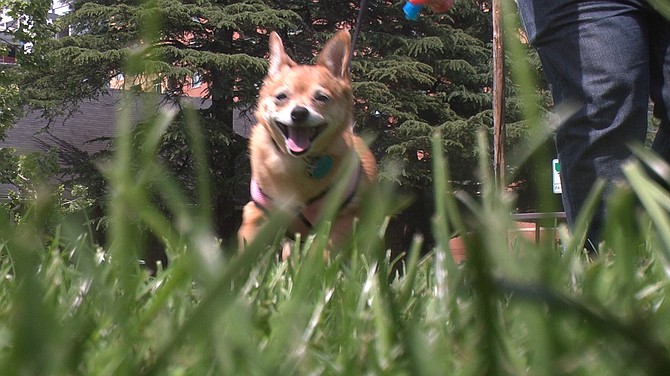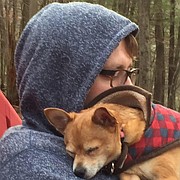 I walked into the Potomac Yard PetsMart in Alexandria with my partner on a Saturday morning in 2012 expecting to quickly go in to grab some cat litter and get out. After all, we were both preoccupied with knocking out our list of errands so we could move on to better things. That's when a six-pound puppy stole my heart. We walked right into a pet adoption event.
Chipp is a Chihuahua-Shiba Inu mixed breed that was underweight, riddled with kennel cough and left alone after her brother was adopted without her. How could I say no to that little, sesame-colored face? Here we are five years later, happy and healthy, cuddling by a campfire and walking in Oakland Park in Arlington. Thank you Last Chance Animal Rescue!
Last Chance Animal Rescue, Inc. is a nonprofit organization with a mission to minimize the euthanasia of homeless pets through both adoption and providing low-cost, high-quality spay/neuter for both dogs and cats. It partners with more than 30 PetSmart and Petco stores in the region to provide full-service, in-store adoptions. Adopt a pet today: www.lastchanceanimalrescue.org.