Alexandria — The Center for Alexandria's Children is "tipping their hats" to former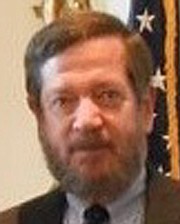 Commonwealths Attorney S. Randolph Sengel and ACT for Alexandria for their contributions in protecting neglected and abused children at the 10th anniversary gala celebration Feb. 24 at the Hilton Alexandria in Old Town.
With a theme of "Hats Off," the annual gala will benefit the center, which serves as the city's primary resource for the prevention, investigation and treatment of child abuse.
Sengel will be honored with the 2017 Outstanding Dedication to Children Award for his role in helping develop a new, collaborative, coordinated child abuse response system that prioritizes children's long-term health and wellbeing. He was part of a group of public servants and private activists who came together in response to the city's need to better protect its children from abuse and neglect.
The center will also honor its partner nonprofit organization, ACT for Alexandria with the 2017 Champion for Children Award, for its role in incubating and launching the center a decade ago. ACT was instrumental in helping the center bring the multi-disciplinary, multi-agency Child Advocacy Center model to Alexandria, enabling children to receive coordinated and specialized services to assist them in their recovery from abuse.
The gala will take place Feb. 24 from 7-10 p.m. at the Hilton Alexandria Old Town, 1767 King St. For more information or to purchase tickets, visit www.centerforalexandriaschildren.org.