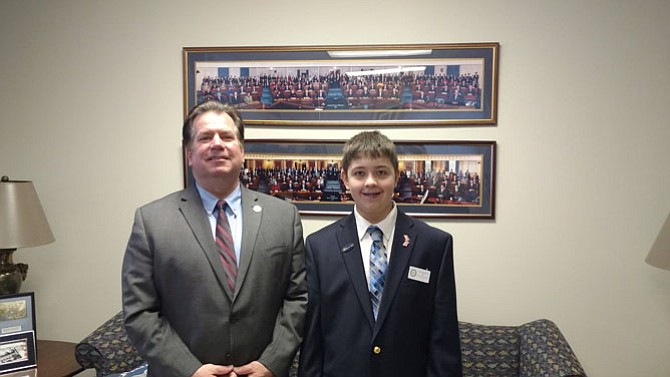 Rob Anderson was prescribed 30 days-worth of hydrocodone for pain, after he had four wisdom teeth removed in 10th grade.
"I took one of them and I didn't like it, it gave me a sick feeling," Anderson said. "And I had another 29 days worth of these painkillers that I could've done anything with."
Anderson said he just threw them away. He could have sold them, given them away, but he didn't. He didn't question the prescription when at the oral surgeon's; his parents took care of picking it up, though they thought the regimen was "crazy too."
Many like Anderson have been hanging on to those excess addictive pain pills, and taking the full prescription for no other reason than to finish it.
According to the Centers for Disease Control, the majority of drug overdose deaths in the United States involve an opioid — a trend on the rise and arguably linked to the amount of those meds being prescribed. Deaths from prescription opioids such as oxycodone, hydrocodone and methadone have more than quadrupled since 1999, according to the CDC.
Heroin use is also trending up, and experts say 75 percent of new users reported abusing prescription opioids before switching to heroin — a cheaper alternative.
Fairfax County and Virginia aren't excluded from what's being called an epidemic.
"We're still better than some jurisdictions in Virginia," said Supervisor Pat Herrity (R-Springfield), "The Shenandoah Valley, Roanoke area, it's devastating down there.
"But the situation is getting worse here," Herrity added. The supervisor has hosted several town hall meetings to raise awareness to the issue. In a newsletter earlier this year, he reported that in the final week of 2016, there were four heroin overdose deaths in Fairfax County in a two-day period.
"We must face the fact that the opioid crisis is in our neighborhoods and schools," Herrity wrote.
The CDC recommends improving opioid prescribing to reduce people's exposure to the drugs and prevent and stop addiction.
Working with Herrity, Del. Tim Hugo (R-40) developed and introduced a bill to limit prescriptions of opioid pain medicine.
"It's heartbreaking to hear some of these stories," Hugo said. "People get addicted, have family members addicted. You feel for them. Everyone's realizing there's a great problem out there."
Anderson is a legislative aide for Hugo. When he told the delegate about his own experience with excessive prescribing, it only further solidified how pervasive it is.
Hugo's bill HB 1885, which passed both the Virginia House and Senate as of Feb. 15, and will go before Gov. Terry McAuliffe, limits opioid prescriptions to seven days. Otherwise the prescriber is required to request information about the patient from the Prescription Monitoring Program.
"Too often patients are intentionally visiting more than one physician and are being prescribed multiple opioids," said Hugo said in a statement. "Directing physicians to verify a patient's prescription history can prevent inadvertent overprescribing and help in reducing opioid addiction."
Though Hugo considers the bill a win, he likens the overdose epidemic to the scourge of sex trafficking that he pushed legislation to curb for at least four years.
"I assume we're going to be doing the same thing here," said Hugo. "We have to keep chipping away at it. This is one definitely worth fighting for.
"We've got a big fight on our hands," Hugo added, "but this is a big step in the right direction. It's something attacking all socioeconomic groups. I really think you have to push back."