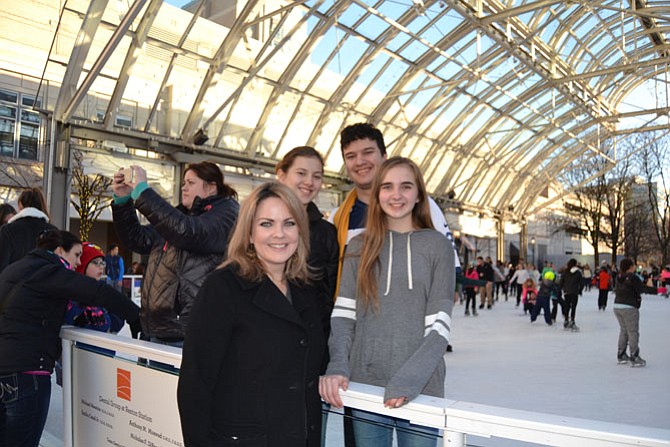 Reston — The freshly-Zamboni'd ice reflects hundreds of twinkly white lights in the Reston Town Center Ice Skating Pavilion as a crowd of locals and visitors stands just on the other side of the walls, waiting to enter.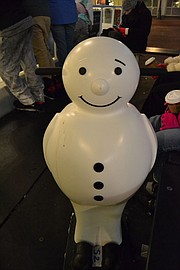 The ice rink, an annual tradition in the city, is open from November to March. It provides a place for family and friends to gather and celebrate the season, regardless of experience level.
"I think it brings the families together, getting outdoors," said Blythe Shippie, who visits the ice rink several times each year with her two daughters. "It's just a fun activity that gets us out of the house, away from gadgets and TV screens."
The rink provides skate rentals and offers giant plastic snowmen and penguins with handles for anyone who needs someone — or something — to lean on as they circle the ice. There are also group discounts for large gatherings of people according to Malik Husnain, the general manager of the ice rink.
Carlos Aguiluz, who used to live nearby, visited the rink from Florida with his family. Carlos and his two daughters, Monica, 10, and Victoria, 8, loved experiencing this part of Reston for the first time.
"I love it because there's unlimited time; you can stay as long as you want," Carlos said.
Monica appreciated the simplicity of skating around for hours.
"I like that it's not complicated," she said. "You can just go around in circles."
Shippie likes seeing happy families enjoying the atmosphere.
"You can see the parents holding the kids' hands, and they're all laughing," Shippie said.