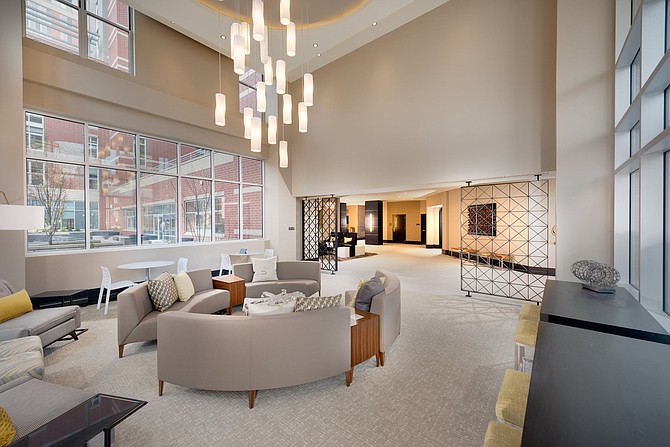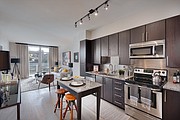 The Bozzuto Group and non-profit developer Wesley Housing Development Corporation have opened Union on Queen, a mixed-income, multifamily community in Arlington. The community offers 193 apartment residences, of which 78 are designated as affordable housing. Support was given to this project from Arlington County and the Virginia Housing Development Authority as well as from financial partners Capital One, Hudson Housing, Walker & Dunlop and Freddie Mac.
Union on Queen offers a community of market rate apartments and affordable apartments to meet the growing demand for mixed-income housing in the region.
At Union on Queen, housing is "affordable" to households earning 50 percent and 60 percent of area median income. By creating mixed-income communities with affordable housing options, teachers, police officers and firefighters, as well as low-income renters such as service workers with jobs essential to the community — restaurant staff, retail clerks, cashiers, daycare workers, hairdressers, maintenance technicians and security guards — or retired people living on Social Security income, can live in the neighborhoods where they work.

Union on Queen, located at 1515 N. Queen Street, is a 12-story, LEED Silver certified development near the Orange, Blue and Silver Metro lines at the Rosslyn and Courthouse stations.
Union on Queen's floor plans include studio apartments as well as one, two, and three bedrooms. Its amenity spaces encourage neighbors to socialize and interact. The community's outdoor living areas flow into a landscaped patio with seating surrounding large outdoor kitchens next to a fire pit and green space. The rooftop deck, with bocce court, fireside lounge, coffee bar and kitchen, offers views of the United States Capitol building.
Union on Queen was designed by architectural firm Davis Carter Scott, with interior design by Design Works. Bozzuto Construction Company served as the general contractor.
For more information on Union on Queen, see http://www.uniononqueen.com/.