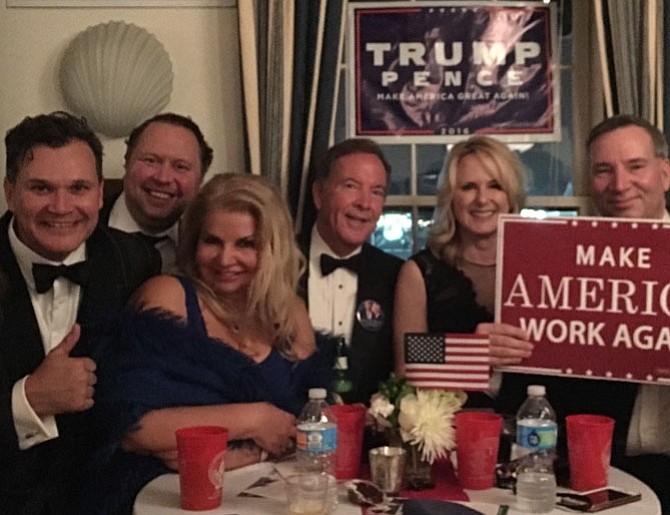 The Alexandria Republican City Committee celebrated the inauguration of President Donald Trump with a gala held Jan. 20 at the Old Dominion Boat Club.
Ed Gillespie, a candidate for Lt. Governor of Virginia, and former Governor Jim Gilmore were among the more than 220 people who gathered to celebrate Trump's inauguration, the first for a Republican president since George W. Bush was sworn in for his second term in January of 2005.
Gillespie and Gilmore, both residents of Alexandria, each addressed the celebratory crowd and entertainment was provided by The Bahama Band.