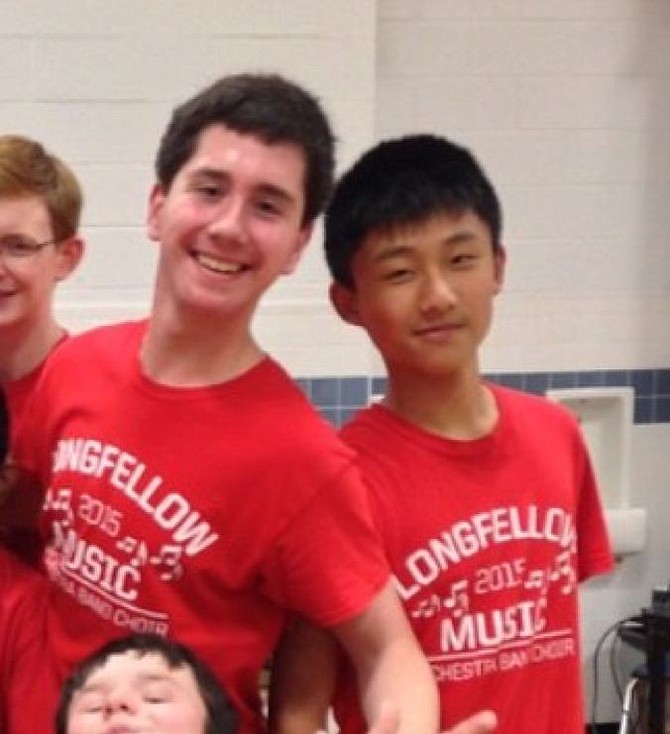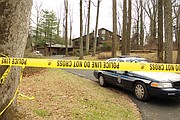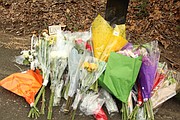 The sudden death of sophomore James Wenjie Chen, 16, and his parents ripped through Langley High School and the McLean community on Friday, Jan. 27.
"I was shocked and I didn't know how to feel," says Bryanna Washington, 15. She has been a classmate of Chen's since they were both in fourth grade and were both sophomores at Langley High School.
"So full of sorrow, rest easy James," she posted in a tweet on Saturday, Jan. 28. In that post, she included a video tribute to her friend of her singing "Not About Angels" by the artist Birdy, which is on "The Fault In Our Stars" movie soundtrack.
"We rode the bus together and we would always be singing," she says.
The lyrics she sang were:
"We know full well there's just time, so is it wrong to dance this line,
If your heart was full of love, could you give it up?
'Coz what about, what about angels, they will come, they will go make us special."
"He loved to sing and I also love to sing, so I just thought that I should just do what I love in tribute to him," she says.
LANGLEY SOPHOMORE Mark Bosset, 15, also knew Chen since they were both in fourth grade and went to the same elementary, middle and high schools together.
"We had a lot of common interests," he says. "Him and I— from fifth grade to eighth grade— were both in choir. He loved to sing."
He was sitting down with his girlfriend on a staircase at the school when he was given the news of his friend's death via text.
"It was so weird … it was unbelievable," he said. "I stood up, I went down a couple of steps and I just dropped my phone and sat down on a step and was just breathing. It was shock. I couldn't process it."
The news sank in hours later.
"One of my best friends is gone," he says. "I broke down."
Around 12:30 p.m. on Friday, Jan. 27, a relative of the Chen family called 911 and told police that a body could be seen through a window at the family's McLean home at 1339 Windy Hill Road. When police arrived, Chen and his parents— Shirley Shou, 48, and Hong Chen, 52 —were pronounced dead at the scene.
Fairfax County Police Department homicide detectives have preliminarily determined the deaths to be a domestic-related double murder-suicide and said Hong Chen fatally shot his wife and son before killing himself.
An investigation is ongoing and autopsies will determine the exact cause and manner of death, according to police.
That evening, the community began bringing dozens and dozens of flower bouquets, which are piled together in front of the mailbox of the home as police detectives continue their work.
While Bosset and his friends still wonder what caused the tragedy, they pulled together to remember their friend the following day.
A LARGE GROUP of people attended a vigil for James Chen at the high school. Chen's sister, who is a student at the University of Virginia, attended, says Bosset.
Bosset spoke to the crowd, who were experiencing a mixture of emotions that made them cry and smile as they reflected on memories of their friend, he says.
A story he told was a recent memory he had from their freshmen year. They both attended a choir concert at their old middle school, Longfellow Middle in Falls Church.
Chen's mother was supposed to pick them up afterwards, but there was a miscommunication. They were left waiting outside at night in the rain because no one showed up to drive them home.
"We just started singing all of our old choir songs in the rain," he says. "Afterwards, we both got sick but he didn't care. That's what he was all about. Even though it was raining, he just kept singing."
He says that's a motto that he will remember his friend by: "Even though it's raining, keep singing."
"All of us miss him and will never forget singing along with him," he says.