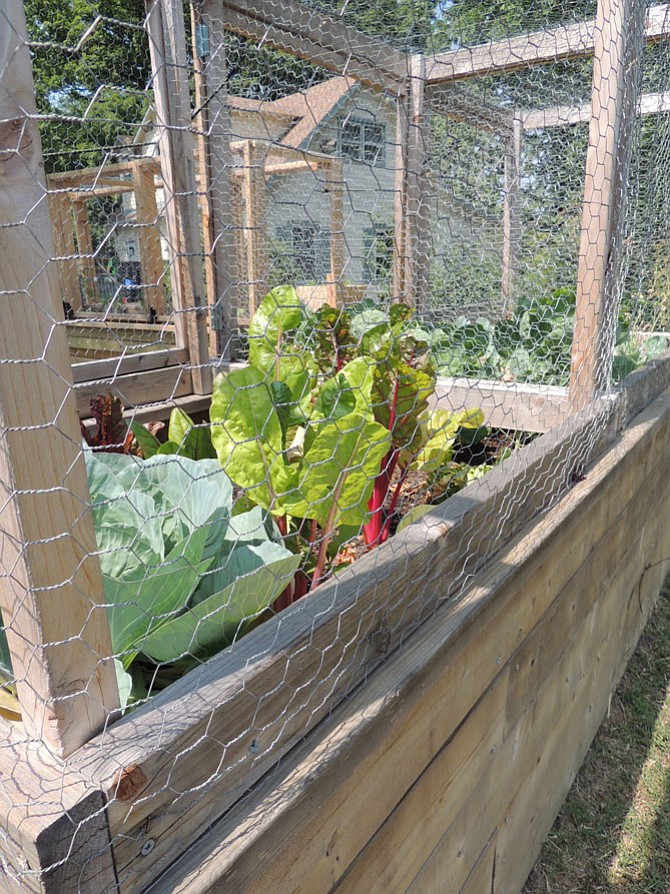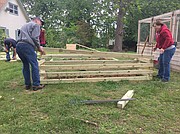 One year ago, Stephanie Hart, Director of Food and Nutrition at the Lorton Community Action Center (LCAC), pitched an idea to Executive Director at LCAC, Linda Patterson: let's build a garden.
The care, growth and produce from the garden could then be used for nutrition education programs available for children and adults at the community center.
With the help of Matthew Rosenthal, a youth working on his mitzvah project for Temple B'nai Shalom synagogue in Northern Virginia, Hart and Rosenthal began working together to raise money and construct LCAC's first garden bed. After seeing its success, they knew it was time to build a few more.
"Stephanie and I talked and we wanted to expand it because we knew one bed really wasn't enough," Patterson said.
From there, Patterson wrote a grant proposal and with the help of the Junior League of Northern Virginia and 495 and 95 Express Lanes, Transurban Community Grant Program, LCAC was able to get the ball rolling to set up two new garden beds for this summer.
"When the grant program started [in about 2010], we wanted a way that we could support a number of organizations to really improve the community which we operate," said spokesperson for Transurban, Michael McGurk.
"For this most recent grant for the Lorton Community Action Center, we really like … that [it] tries to educate people on a healthy eating initiative that they're working on and provide food to needy families as well."

The garden beds will be used for bearing produce for three out of four seasons with a mix of fruits and vegetables that change seasonally. Some of the produce LCAC is planting this summer include cabbage, tomatoes, brussel sprouts, and several kinds of peppers. Coming soon in the fall are: squash, pumpkins, eggplants, onions, cauliflowers, among others.
"For the gardens to be successful you can't plant one [season], you have to plant all three seasons because the nutrients from the plants and soil does better if you just keep planting," Patterson said.
Children help the growth of the garden by watering the plants and adults assist as well to harvest and weed. The harvests from the produce is used in LCAC's summer lunch program for children and nutrition classes where adults are able to learn to cook different recipes like crusted chicken.

"Folks really like this and the recipes we utilize in class many times can be made with the things they receive in our food pantry," Anderson said. "They're not spending extra funds to be able to have helpful meals. This is the stuff we target to have on hand every week for the 200 plus families we serve."
LCAC partnered with the Junior League of Northern Virginia, an all woman's volunteer group that aims to promote volunteerism and improve the community, in order to receive a grant to support the funds for the garden bed. The pair originally partnered together to help build the first garden bed, and after that proved successful, Patterson decided to reach out again.
"We really come to LCAC with all of our tools and all of our members and it's one of our most favorite partnerships because we are able to do so many different things with them," said Celia Anderson, President-elect at Junior League of Northern Virginia.
"They're very open to us coming and making us part of their home."