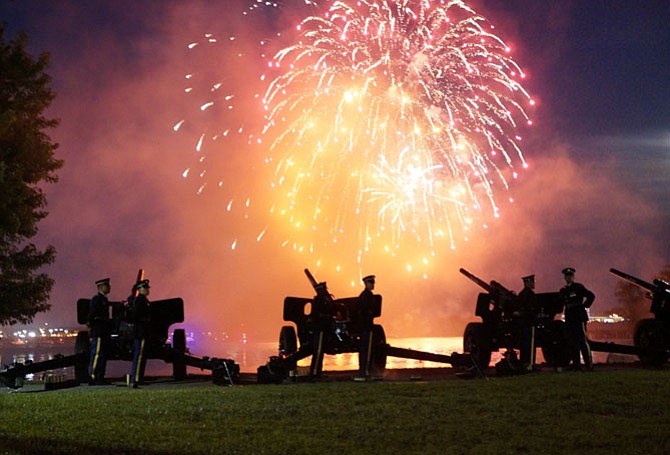 "We love doing this. For our guys, this is a big deal." — "Old Guard" Battalion Commander Lt. Col. Jody Shouse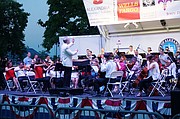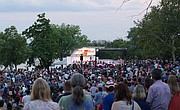 The skies over the Potomac River lit up with fireworks and cannon fire July 8 as the City of Alexandria celebrated its 268th birthday at Oronoco Bay Park.
The Alexandria Symphony Orchestra highlighted the evening with a performance of Tchaikovsky's "1812 Overture," with cannon support provided by the Presidential Salute Battery of the 3rd United States Infantry Regiment, Joint Base Myer-Henderson Hall.
"We love doing this," said Battalion Commander Lt. Col Jody Shouse of the platoon also known as The Old Guard. "For our guys, this is a big deal."
The celebration included live music by Ocho de Bastos, food vendors and birthday cake distributed by Mayor Allison Silberberg and members of City Council.
The U.S. Army Old Guard Fife and Drum Corps performed and Alexandria Poet Laureate Wendi R. Kaplan delivered a reading.
The main attraction was the ASO, led by guest conductor Jon Kalbfleisch, and its performance of the "1812 Overture" complete with cannon fire over the Potomac River.
"This is our second year providing the cannon support," Shouse said. "For decades the Marines had done it but were not able to last year so we stepped in."
The Old Guard was represented by 14 platoon members in ceremonial uniforms, who mingled with the crowds during the day and enjoyed a lunch sponsored by the Old Dominion Boat Club.
"We love being here," Shouse added. "The guys love talking to the crowds, intermingling and just being a part of this great celebration. We hope to see everyone again next year."