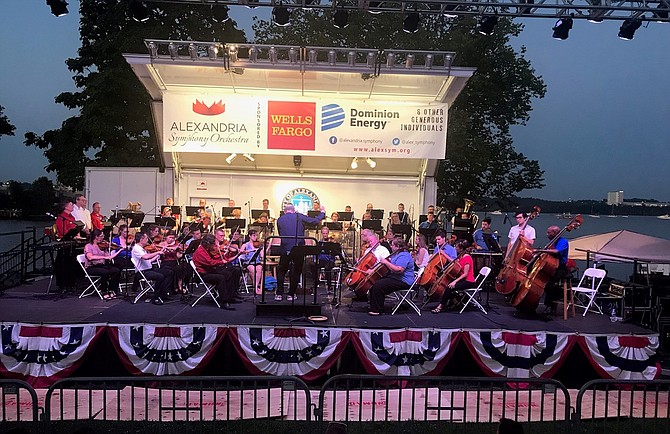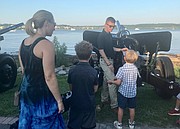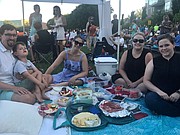 The skies over the Potomac River lit up with fireworks and cannon fire July 13 as the City of Alexandria celebrated its 270th birthday at Oronoco Bay Park.
"What an incredible fireworks display," said Cindy Golubin of TTR Sotheby's International Realty. "In all the years I have been coming here, I think this was the best fireworks display yet."
The Alexandria Symphony Orchestra highlighted the evening with a performance of Tchaikovsky's "1812 Overture," with cannon support provided by the Presidential Salute Battery of the 3rd United States Infantry Regiment, Joint Base Myer-Henderson Hall.
The celebration opened with music by DJ Steven Swann followed by birthday cupcakes distributed by Mayor Justin Wilson and members of City Council. Alexandria Poet Laureate KaNikki Jakarta delivered a reading that commemorated the celebration.
The main attraction was the ASO, led by Maestro James Ross, and its performance of the "1812 Overture" complete with cannon fire over the Potomac River.
The Old Guard was represented by 14 platoon members in ceremonial uniforms, who gave up close tours of the cannons during the day and enjoyed a lunch sponsored by the Old Dominion Boat Club.
"We could not have asked for better weather," said Greg Golubin, who hosted a community group picnic to view the fireworks. "This is one of the best things the city does each year. As long as I am able, I plan to keep coming back."
More like this story