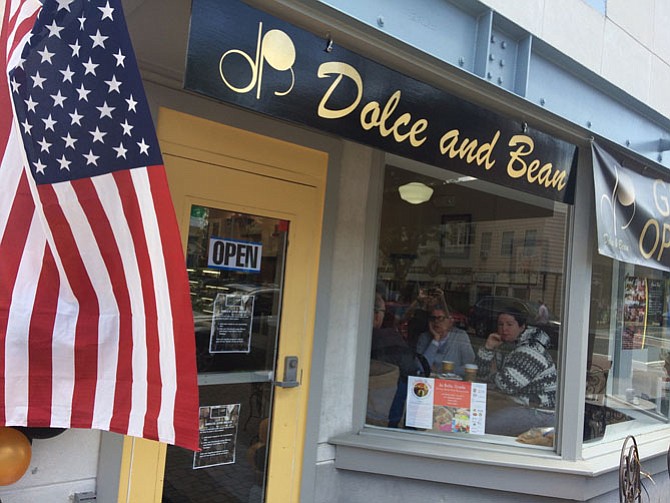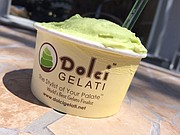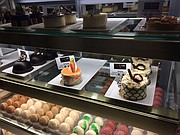 If You Go
Dolce and Bean, 2003-A Mount Vernon Ave.
Current hours: Noon-9 p.m. Monday-Thursday; 9 a.m.-10 p.m. Friday-Saturday; 8 a.m.-8 p.m. Sunday
Personal favorite: "My personal favorite is my pastry. I love the cheesecake caramel, the carrot cake … I would love for someone to come and tell me they did not like the carrot cake," said co-owner Cookie Seifu.
Mount Vernon Avenue just got a whole lot sweeter: Dolce and Bean has come to town. The high-end treat shop brings with it a plethora of options to tempt the sweet tooth, ranging from macarons to gelato to one of the store's anchoring goodies, Neuhaus chocolates.
Even before the confectionery's grand opening last weekend, neighbors had begun to find their way into the shop to join what co-owner Cookie Seifu calls Dolce and Bean's "Del Ray family circle."
"Del Ray's a very welcoming community. The residents and the businesses are very kind and very warm so far," she said.
The storefront was a long time coming – first a lengthy location hunt, then a year and two months of preparing the space. But what has emerged was just what Seifu and her co-owner, Peter Ge, were waiting for, she says.
"We've pretty much made it a one-stop European sweet shop. So we have our French pastries, we have our macarons, we have our gelato, which is Italian. We also have local suppliers of honey … organic, pure, raw honey," said Seifu. "… Our flagship product is Neuhaus premium Belgian chocolate that gets flown in from Brussels weekly. We're the only ones in the Northern Virginia area that carry this brand."
Dolce and Bean will soon roll out other eats and sweets, such as crepes, Seifu said.
In the face of so many temptations, it can be difficult to maintain control; but Seifu stresses the individual portion sizes of her wares to keep waistlines trim while still giving in to a bag of sin from time to time.
"From my personal experience, health is an important aspect, and when you're dealing with sweets, you've got to be careful," she said. "Our pastries are individual sizes. … Our macarons are about an inch and a half in diameter; there are macarons out there that are 2 to 3 inches."
The storefront is only a portion of Dolce and Bean's business. Its catering business is also beginning to take off, Seifu says. From weddings to corporate events, the confectionary has customers covered.
Also, look for more family-friendly daytime events to emerge in the coming months; Seifu envisions child-centric baking classes and other teachable events to keep the community engaged and always learning. And as the store continues to settle in, Dolce and Bean wants to hear from neighbors, no matter the special request.
"So far, we've been happy; we've been asking for feedback, we really want to hear from the community — what they like, what they would like to see, what they don't like, the good and the bad. Because at the end of the day we're here to serve the community," she said.
Hope Nelson owns and operates the Kitchen Recessionista blog, located at www.kitchenrecessionista.com. Email her any time at hope@kitchenrecessionista.com.