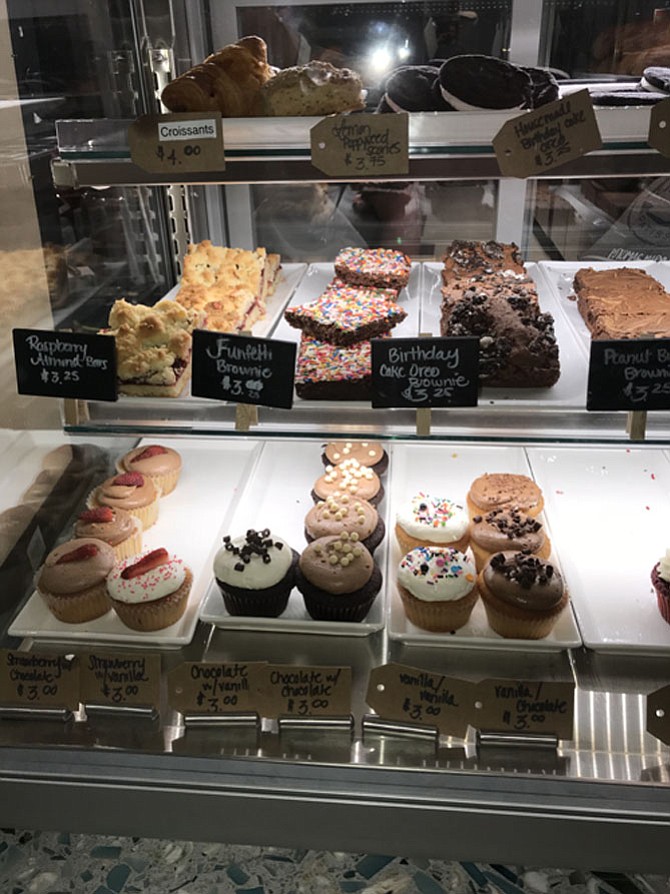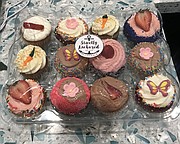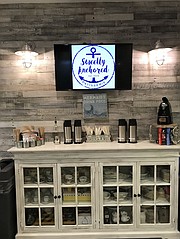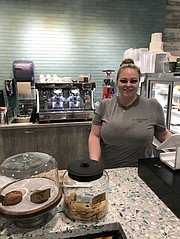 Ahoy! A new bakery called Sweetly Anchored Patisserie opened this month inside of Cabin John Mall. Owner and pastry chef Lindsay Miniaci said, "It has been a dream of mine to open a bakery since I was a little girl. When I was young I would sit and play for hour making 'cookies' using a plastic egg from the L'eggs pantyhose packaging. I would take the egg and pretend to cut cookies into the carpet to make trays of cookies. Then I would rub the carpet to erase them and start again with a new tray. One year for Halloween I was the Pillsbury Doughboy. I still have the hat. So, from way back I have always loved to bake and this is what I always wanted to do."
Miniaci got her start by working in the catering industry as an executive pastry chef. Then she started a side business making cakes and cookies for friends. It was always her goal to open a storefront bakery.
The name Sweetly Anchored was inspired by the anchor being a symbol of being grounded and water imagery. She grew up near the Finger Lakes in New York and has always lived near water so Maryland and the Chesapeake is reflected in the decor of the bakery.
As a child Miniaci remembers her grandmother loved sweets and pastries and was always baking. She taught her how to bake and encouraged her to go to culinary school. Her specialties, offered at the bakery, were angel food cake, molasses cookies and rhubarb pie. Coincidentally, the bakery opened on May 7, her grandmother's birthday.
The bakery uses quality ingredients such as Valrhona chocolate, real vanilla extract, vanilla bean and high end European butter. Everything is made fresh everyday in small batches onsite.
Miniaci wants her customers "to feel like they are going to their grandmother's house to have cookies and pie. I hope they come in and sit down and feel like they are on vacation or at a beach house. I hope they come in to enjoy coffee or tea and a cookie and relax even if it is for 10 minutes. We hope our customers see my and my husband's passion for food. We are a family run, small business. We live in the neighborhood and hope the bakery will be a neighborhood gathering spot. We love Potomac and have been meeting other store owners and employees in Cabin John Mall. It is like a small family. We all look out for each other and they are just as excited for us to be open as we are to finally be open."
In the future the bakery plans to offer children's cake decorating birthday parties and adult baking classes based on holiday themes.
The bakery can do custom order for anything but just requires 24 to 48 hours notice. Custom cakes need three days notice.
Sweetly Anchored Patisserie is located at 11325 Seven Locks Road. Potomac, inside the Cabin John Mall. Hours are: Monday- closed; Tuesday through Friday 8 a.m. to 6:30 p.m.; Saturday 9 a.m. to 6:30 p.m.; and Sunday 10 a.m. to 6:30 p.m.
Phone 301-299-8809. Visit www.sweetlyanchored.com.