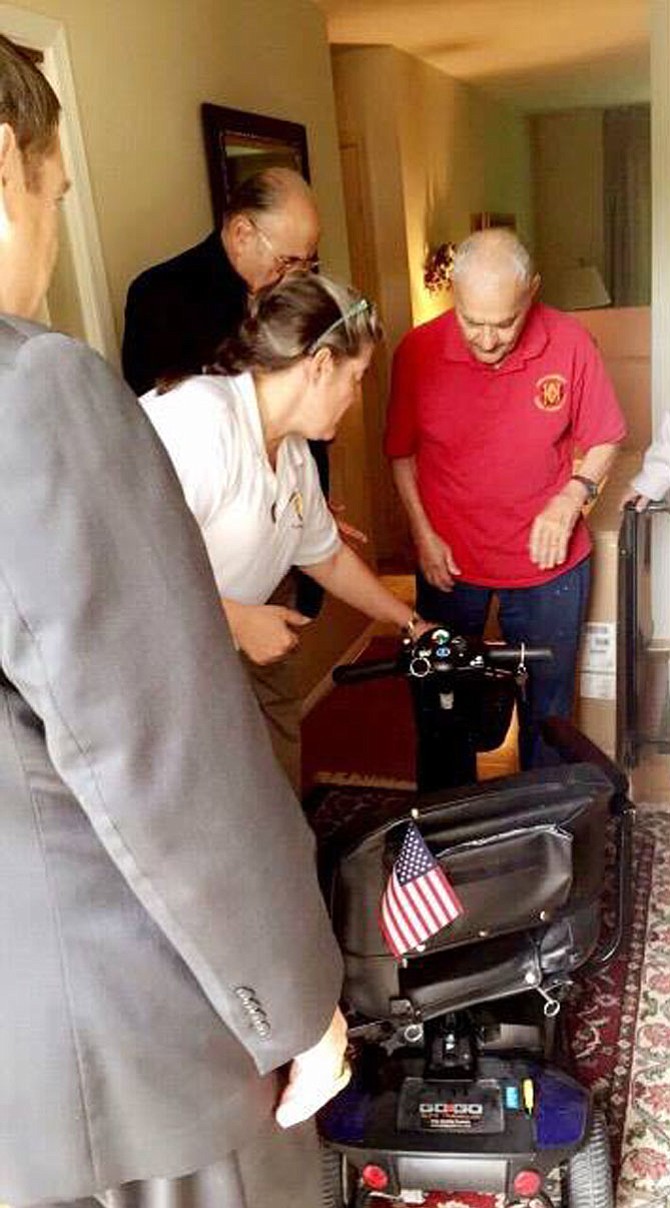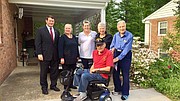 Korean War veteran Lt. Col. Nick Perriello has a license to drive, fly and maneuver a tank. Now, he said, he'll need to get one for a wheelchair.
On May 7, the Springfield resident received a motorized scooter wheelchair from Germaine Broussard and the non-profit organization she founded called TroopTreats.
For 15 years, Broussard has coordinated sending care packages containing homemade cookies, other snacks and toiletries to military members based overseas and in war zones.
Wheelchairs are a more recent addition to the donations.
Supervisor Pat Herrity (R-Springfield) was present at the ceremony where Perriello received the scooter. Herrity previously worked with the veteran's son when he was in high school and college.
"The work TroopTreats does for our veterans is incredible," Herrity said. "Nick served and put his life on the line for his country. It's great whenever our community can pay back a small part of that debt."
Perriello served in the U.S. Army for more than 24 years as a helicopter pilot in the 101st Airborne. He plans to move to the Springfield retirement community Greenspring where he will be closer to his wife. The wheelchair makes seeing her that much more accessible.
For more information about TroopTreats, visit www.trooptreats.com.