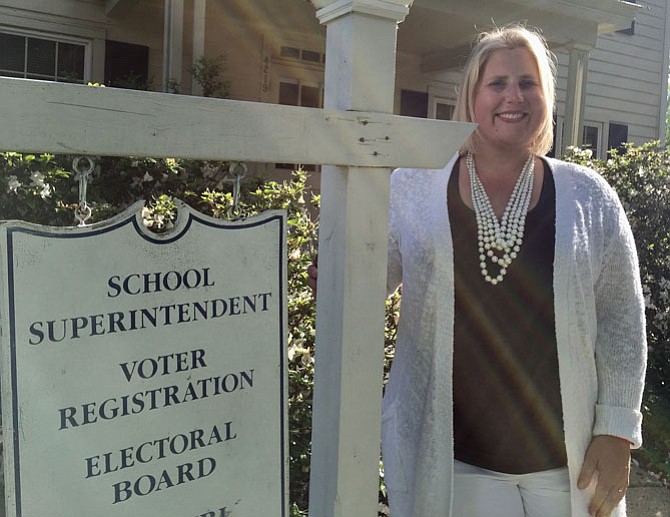 City of Fairfax resident Jennifer Passey has filed her candidacy for the Sept. 12 special election for the open City Council seat. The election will fill the position vacated by former Councilman David Meyer, who was elected mayor in February. Since then, Dan Drummond has served as temporary Councilman.
Passey has served on the City's Planning Commission, Parks and Recreation Advisory Board and the Country Club Hills Civic Association Board as Vice President of Civic Affairs. She believes that, if elected, she will bring a fresh perspective to the City Council and continue advocating for its residents.
"The City of Fairfax is at a pivotal time in its growth, with a number of redevelopment projects in the pipeline," she said. "I believe responsible planning today yields good growth tomorrow. We need to continue moving forward as a vibrant, safe, close-knit community for all. I look forward to meeting and hearing from residents over the next few months and earning their vote on Sept. 12."
Residents may meet Passey at her ice-cream social, campaign-kickoff event, Friday, June 9, from 6-8 p.m., in the upper pavilion at Van Dyck Park. She currently works for Girls on the Run of NOVA, a nonprofit based in the City. She is a parishioner of St. Leo the Great Catholic Church and an involved parent at St. Leo the Great Catholic School.