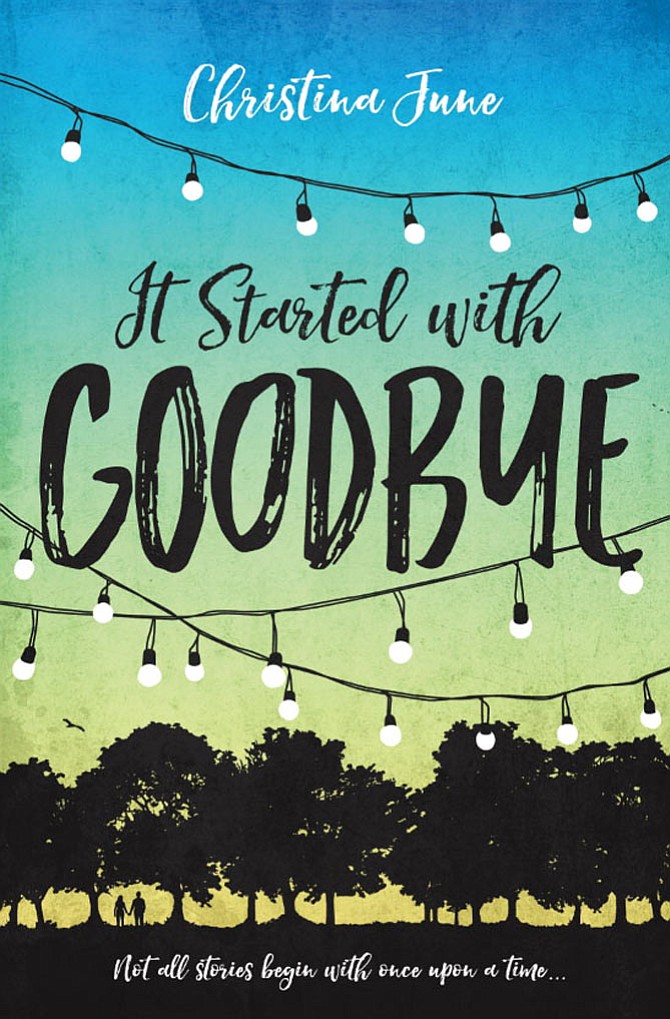 It started with a shoe. Northern Virginia author Christina June's first published novel, "It Started with Goodbye," was inspired when the author saw an abandoned shoe on the road right after homecoming. Somebody had a really good time, and that is when June realized she needed to write a Cinderella story.
The framework of the novel is a contemporary retelling of the fairy tale. The protagonist is a 16-year-old girl under a parental imposed house arrest after getting in trouble. But instead of moping or throwing a tantrum, she decides to channel her life by being productive; and in the process, she starts a design business, finds new friends and discovers that there is more to her family members than she once thought.
June has worked with children her whole life, and writing a young adult novel was natural. "It picked me," she said. Positive experiences in high school and college added to her predisposition, as well. "Little moments of what you're supposed to be, most of that happens when you're a teen," she said.
June has been writing for a couple of years, and "It Started with Goodbye" is the fourth book she has written. As a full-time school counselor, she does not have the luxury of writing all the time but she finds pockets of time.
June will participate in a panel on feminism in young adult fiction June 11 at the Books in Bloom book festival in Columbia, Md. For more information, visit www.downtowncolumbiamd.com/books-in-bloom/.
"It Started with Goodbye" is available from various retailers. A companion to the novel is slated for publication in 2018. You can find more information on christinajune.com/.