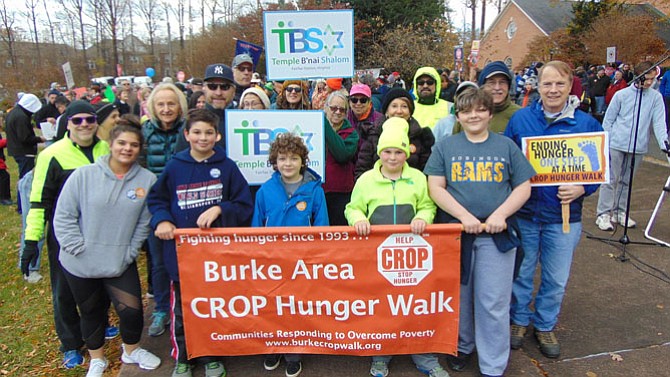 Fairfax — The 25th annual Burke/Fairfax CROP Hunger Walk took place on Sunday, Nov.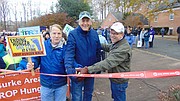 19, 2017, at Fairfax Presbyterian Church. The goal of this year's walk was to raise $45,000 with the help of about 300 participants from 20 churches, synagogues and a mosque, said organizer Janet Smith. Last year's 2.8 mile walk raised $42,000.
"This is very much an interfaith event and it's wonderful to see so many different faiths coming together with a common purpose to help impoverished people around the world and in our own community to help them survive and to live in better conditions," said Smith.
Seventy-five percent of the money raised will go to Church World Service, an organization that works with hunger and disaster relief around the world as well as refugee assistance. The remaining 25 percent of the funds stay in the Burke, Springfield, Fairfax, Fairfax Station, Clifton areas to benefit Ecumenical Community Helping Others (ECHO) and Western Fairfax Christian Ministries (WFCM).
"Hunger knows no faith, no language, no gender, no age and we all are part of an effort to address hunger globally and locally," said David Meyer, Mayor of the City of Fairfax.
"In 1969, the first CROP Walk for Hunger occurred in North Dakota and since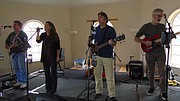 then has grown to be an interfaith initiative across the country to address the issues of hunger both in this country and around the world. There's a lot of people in this country who quietly struggle to find food every day. It's right in our community and we need to get all of the churches and faith communities to address the issue," said Meyer.
Added State Sen. Dave Marsden (D-37): "Walking and working to relieve hunger in the Commonwealth is something that the McAuliffe administration has focused on through Dorothy McAuliffe's work for making sure that young people have something to eat."
An earlier fundraiser held at SweetFrog Burke, Brion's Grille, Chipotle Burke, and Chipotle Fairfax helped raise $880 for the cause. In the past 24 years, more than 6,200 Burke CROP Walkers raised over $450,000 to relieve hunger globally through Church World Service, and over $113,000 to help hungry people in our own community.
Five local churches have participated in the Burke/Fairfax CROP Hunger Walk all 25 years. They include: Abiding Presence Lutheran, Burke Presbyterian, Clifton Presbyterian, Living Savior Lutheran, and St. Andrew's Episcopal.