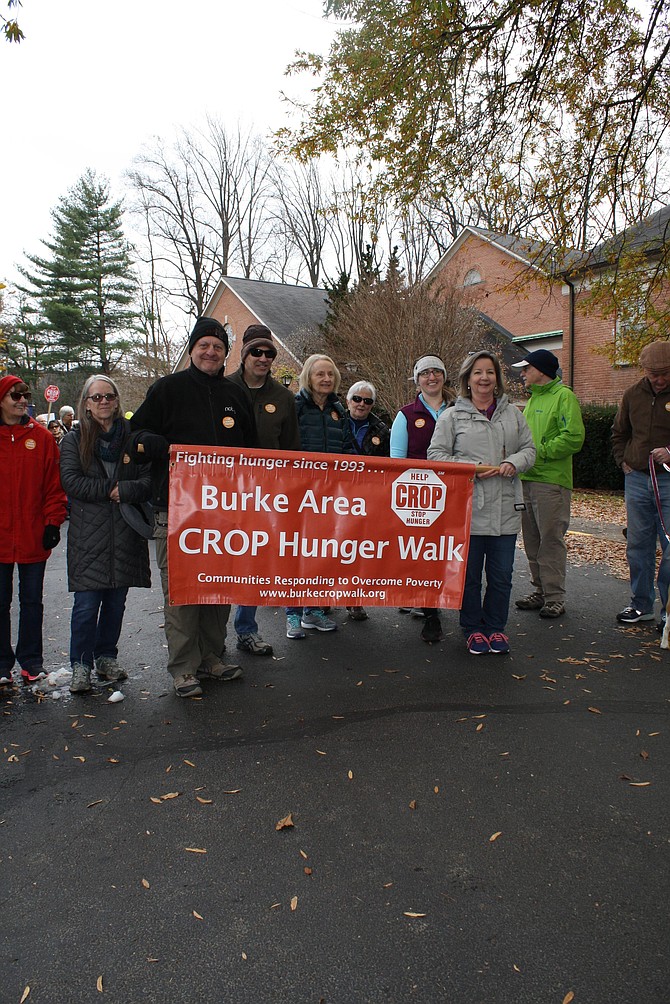 The smiles and enthusiasm flowed out of the Fairfax Presbyterian Church on Sunday, Nov. 18, as the 26th annual CROP Hunger Walk got
underway to help those in need. There were an assortment of groups, churches and social organizations taking part in an activity that is important to many.
CROP stands for "Communities Responding to Overcome Poverty," and there are nearly 1,000 CROP walks across the country. The fundraising walks occur in the fall and spring each year.
Janet Smith is the coordinator of this walk in Fairfax, and appreciated the effort of nearly 300 walkers that came out this year. "There seems to be a strong, dedicated interest in the faith community in this area to give back, to make a real difference to others less fortunate so that they can have a better life," she said.
Roberta Macauley traveled up from North Carolina to take part in this, one of many CROP walks around the area. "Thank you for praying with your feet," said Macauley. She was the representative from the national office of the Church World Service that helps with the walks. "All of God's children deserve to have food," she said, "we couldn't do this work without all of you."
The Delaney Hall Band provided the background music as the walkers headed out of the church parking lot and through the City of Fairfax before meeting back at the church. The band was out of Burke, and featured Stephen Delaney on lead guitar, Eric Atwell on guitar, Fuego on drums, Kathy Courtney on vocals, Mark Hall on bass, and Lyndon Diaz running the sound. "We like doing charity things," said Courtney.
Hunger Facts
11.3 percent of the world's population is hungry
Roughly 805 million people go undernourished on a daily basis
66 million primary school age children attend class hungry across the developing world
16 million American kids struggle with hunger each year
30 percent of students in Fairfax County Public Schools qualify for subsidized meals
Since the Fairfax Presbyterian Church started taking part in the walks in 1992, they've had over 6,600 walkers and raised nearly $500,000 to fight hunger. Some of the money stays in the area too. According to their information, "$121,000 helping hungry neighbors in our own community," their pamphlet read.