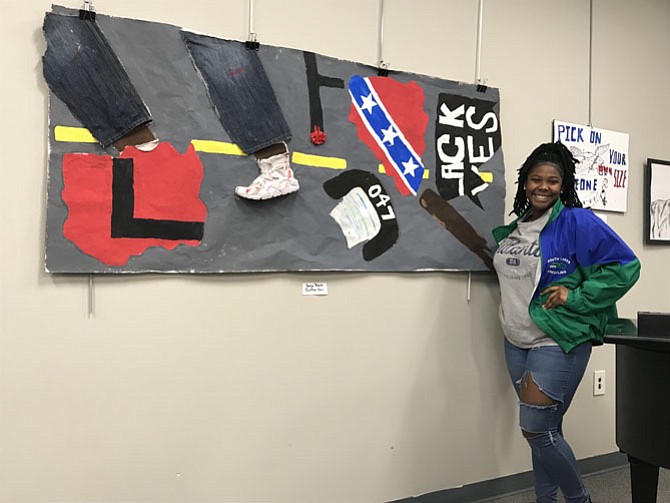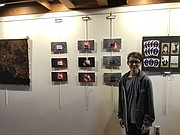 While political talks continue to swirl in the media, students have their opinion on the subject and were able to find their voice on Saturday, Nov. 18 at Artspeaks Community Art Space on the campus of the Unitarian Congregation in Oakton.
Artspeaks places visual art paired with words and stories behind the works to give them depth. South Lakes High School students displayed 27 works on the theme Red States / Blue States, including photos, drawings, digital images, sculpture and a couple of "installation" pieces.
A faceless girl with blue and red anemone flowers blooming behind her by Zayyan Budiman, an 11th grader from Reston, offered hope and anticipation for the future. Kelsey Mclain, a 10th grader, painted a map of the United states divided in various blue and red patterns to represent that "though we are divided and argue, beneath the surface we want the same thing."
Deborah Kennedy from Vienna organized this event and said that many times we are listening only to the voices we know, and having adolescents voice their opinions can be refreshing. Artspeaks not only brings art to communities but focuses on music as well.